Thanksgiving weekend is a glorious time here in Collingwood. The trees are changing colour and losing their leaves and the scenery is just magnificent. Not to mention that harvest time is now here and it is the perfect time for reaping its benefits namely by means of picking pumpkins and apples!
This farm and market is located at 7865 Hwy 26, just outside of Stayner between there and Wasaga Beach. You can't miss the farm, as the barn has a big red roof on it. Not only can you pick pumpkins, they have so much fun for the entire family. You don't want to miss the corn maze, which comes in at a cost of $5 per person. Afterwards, get some family photos in the pumpkin patch and then pick a few to take home. Prepare to come hungry, as the bakery features old-style donuts, soft pretzels, pies (which includes their famous pie in a bag) and so much more. They also serve Kawartha Dairy Ice Cream and have gift baskets, seasonal vegetables and pre-made entrees. This October the 21st, come out to see the Pumpkin Pyramid Lighting, where they'll light up 546 pumpkins. Bring a flashlight.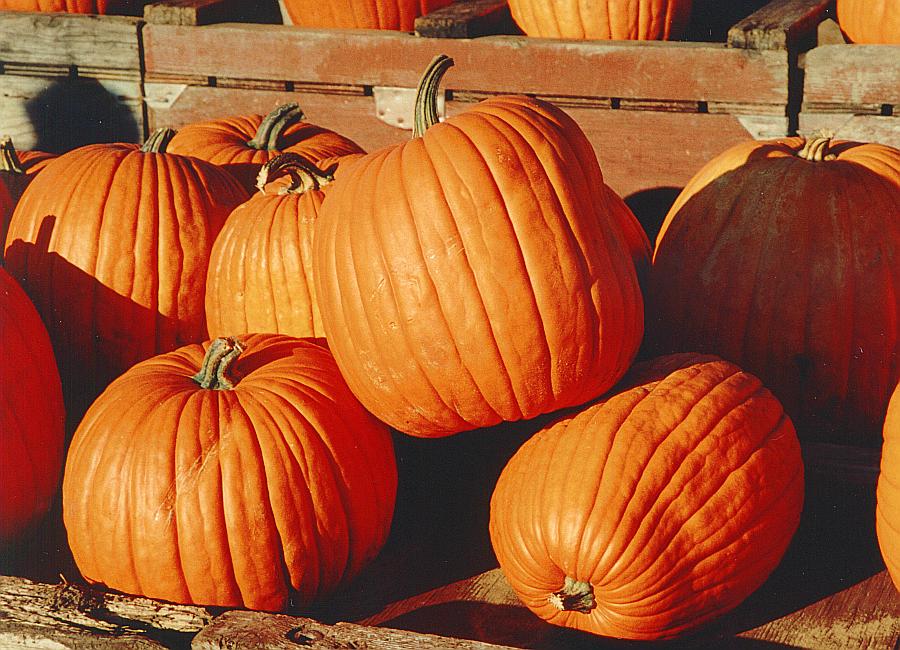 Located at 788030 Grey Road 13 in Clarksburg, The Farmer's Pantry is just outside of Thornbury. You'll want to check their site for directions so you don't get lost among the trees! With all sizes of pumpkins, this is the perfect spot to get your fill. Not only can you pick a pumpkin, you can enjoy the Farmers Fun Fields, which includes mini-golf on a ¼ km trail through their orchard, a wildlife interactive center, mazes, petting zoo and picnic areas. You can spend the entire day there for only $7 a person. Afterwards, head to the market to get some preserves, local meat and cheese and check out the local artisan corner.
Round's Ranch
If you want to drive a little further out, check out Round's Ranch, which is located at 1922 Country Road 92 in Elmvale. Not only can you check out the Pumpkin Patch, there are a number of other family-friendly features of the ranch. In fact, your admission guarantees you a free pumpkin for your family! There are also crazy pumpkin games during their Pumpkin Mania event including pumpkin hockey, pumpkin toss, and a pumpkin pie eating contest.
Do you know of any other great spots to get a pumpkin in the Collingwood area this fall? Let us know!