The second annual storytelling festival is comprised of a number of events in a variety of genres where artists can tell a story. These events happen all through the month of October and are open to the general public.
6 Word Photo Essay Exhibition
Participants entered into this photography exhibition in both adult and youth categories. You can view it from October 4th until November 1st at the BMFA Centre. On October 15th from 1 until 3 pm, there will be a reception and awards.
Meet with Cecily Ross
Acclaimed author Cecily Ross, writer of the novel The Lost Diaries of Susanna Moodie will be speaking with guests at the BMFA Centre on October 4th at 7pm. There is free admission for this event.
Moderated Panel
On October 20th starting at 6:30, you can check out the moderated panel discussion on topics of design and art. Jim Campbell will lead the discussion, which will happen at the Simcoe Street Theatre. Tickets are $15 and there will be a cash bar.
Meet with Brett Preston
Brett Preston, organic farmer and author of The New Farm: Our Ten Years on the Front Lines of the Good Food Revolution will be hosting a 3-course dinner at Azzurra Trattoria. All are welcome and you can buy tickets, which are $55 for this fabulous event happening on October 23rd. The dinner will be held Pranzo style, which means shared at a family-like table with those who have a common objective. In this case that's learning and eating great food!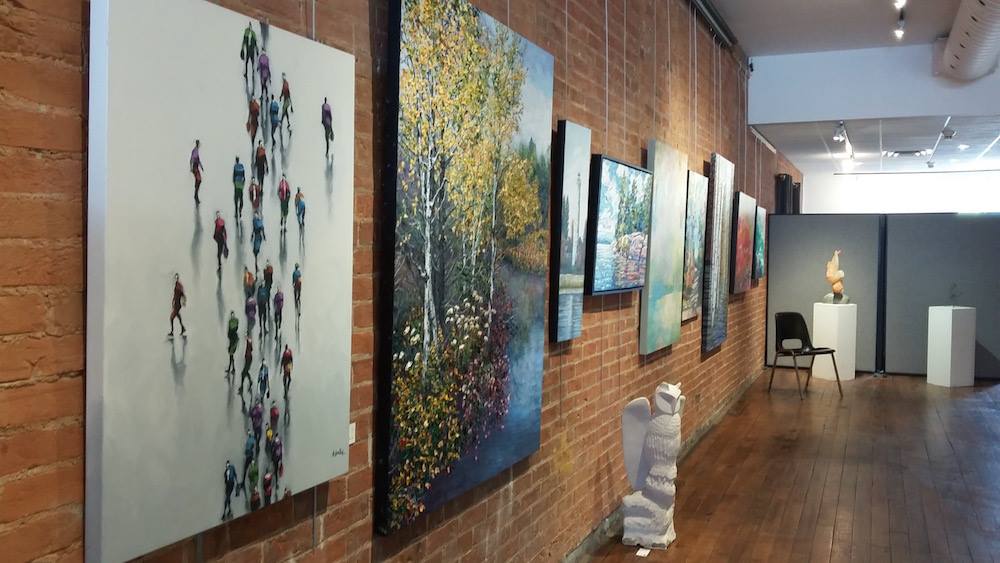 Children's Illustration Workshop
We can't forget the children during this important month of celebrating art! Author and illustrator Debbie Ridpath Ohi will be hosting the Children's Found Art Workshop at the BMFA Centre. On October 29th, children will learn how to tell stories through illustration of everyday objects. Pre-registration is required and tickets are $15 for kids aged 7-12 years old.
Teen Acting Workshop
Older kids can join in the fun too. On November 2nd, the Collingwood Improv Artists are hosting a teen workshop that will teach teens how to tell their story through camera and film. This event happens from 7 until 9pm.
Evening of Fun
The Collingwood Improv Artists are putting on a fun evening that includes comedy, music, sketch and improv. This event happens at the BMFA Centre on November 4th.
The Blue Mountain Foundation for the Arts has been around since 1975, serving the arts community of South Georgian Bay. Located next to the Gayety Theatre in downtown Collingwood, their mission is to inspire excellence in visual arts in the community. A non-profit organization, they put on monthly exhibitions of art from local and regional artists and artisans, along with other educational and entertaining events. Their physical location (the BMFA Centre) is comprised of two galleries for exhibitions and performances.