For many households, the pandemic has initiated an interest in culinary experimentation. People are busting out old cookbooks and looking to get creative in the kitchen. From sourdough starters to banana bread, the cooking trend has been growing, especially now that it is winter and people are spending even more time indoors. But did you ever think of using foraged ingredients in your meals?
One of the best things about living in Ontario, especially in the Collingwood Area, is the proximity to wild forests and beautiful beaches. These wild landscapes are home to a diverse network of plants that are not only beautiful to look at but edible. Foraging in Ontario has become more popular, and people are doing their research now during the winter to get ready when the vegetation starts to bud in the spring. 
If you are interested in trying your hand at Collingwood foraging, you will want to know which plants to choose. Once the warmer weather comes along, get out your wicker basket and head into the woods with your best pair of garden shears. 
Maple Blossoms
Almost every Canadian is familiar with maple syrup, but maple blossoms are not as well-known, especially when eating. Maple blossoms grow in the spring, and they are most prominent before the actual leaves begin to form. These are said to be sweet, and crunchy, and best served covered in batter and fried. You can also try and pickle them and eat them at a later time. Make sure to search for some reference photos, so you know you are picking the right ones. 
Dandelion
An unknown superfood, dandelions are very common throughout Ontario. These yellow-flowered plants are not only delicious but extremely nutritious with a hefty amount of antioxidants. When picking dandelions, make sure to do so in wild areas rather than in urban areas as there may be pesticides. You can throw the leaves in a salad, use the stems as a pasta- substitute, and add the flowers to a stir-fry.
Mulberries
Mulberry trees are prominent throughout Ontario. These large trees can yield tons of berries every spring and summer, but many do not realize they are edible. These tart delicacies are perfect for adding to a summer pie or your favorite jam recipe. They tend to look similar to a blackberry but can come in red and lighter shades as well. A reference photo will be your best friend as you hunt for these sweet treats.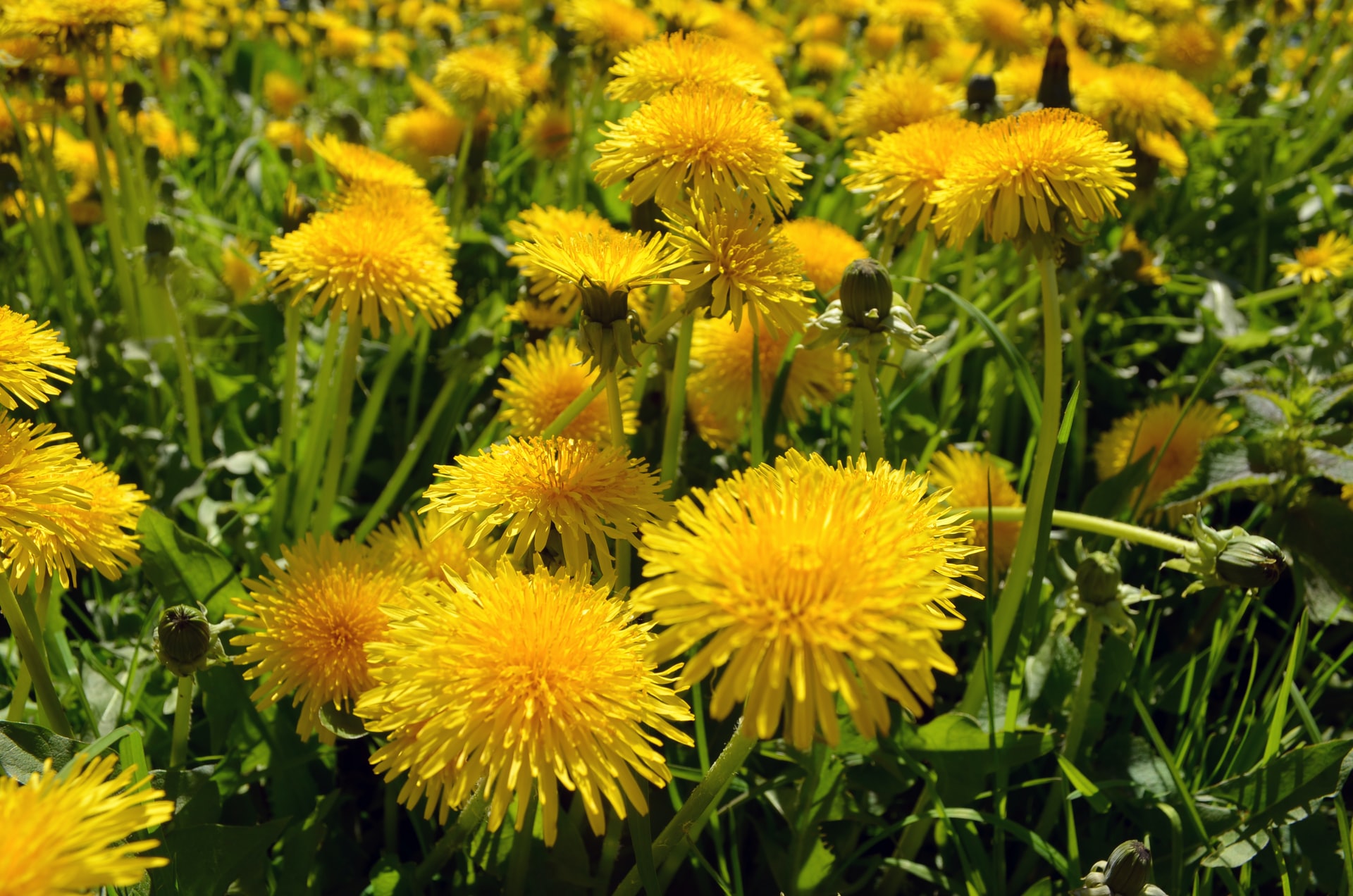 With a wildlife oasis in your backyard, you should start getting ready for the many activities you will get to explore when springtime arrives in Collingwood.
While it may be cold now, the winter will breeze by in no time. When it does, you can get ready to pick some delicious maple blossoms, some healthy dandelions, and sweet mulberries. You could even make a salad combining all three.
Make sure that you always do your research before picking edible plants. These three tend to be very distinct and safe, but many others could pose health risks.