Winter is on its way and that means it's time to pull out your snowshoes and explore the nearby winter wonderland. Collingwood is near several trails that are perfect for snowshoers with all levels of experience and who desire varying distances.
Here are a few of the best snowshoe trails the Collingwood area has to offer.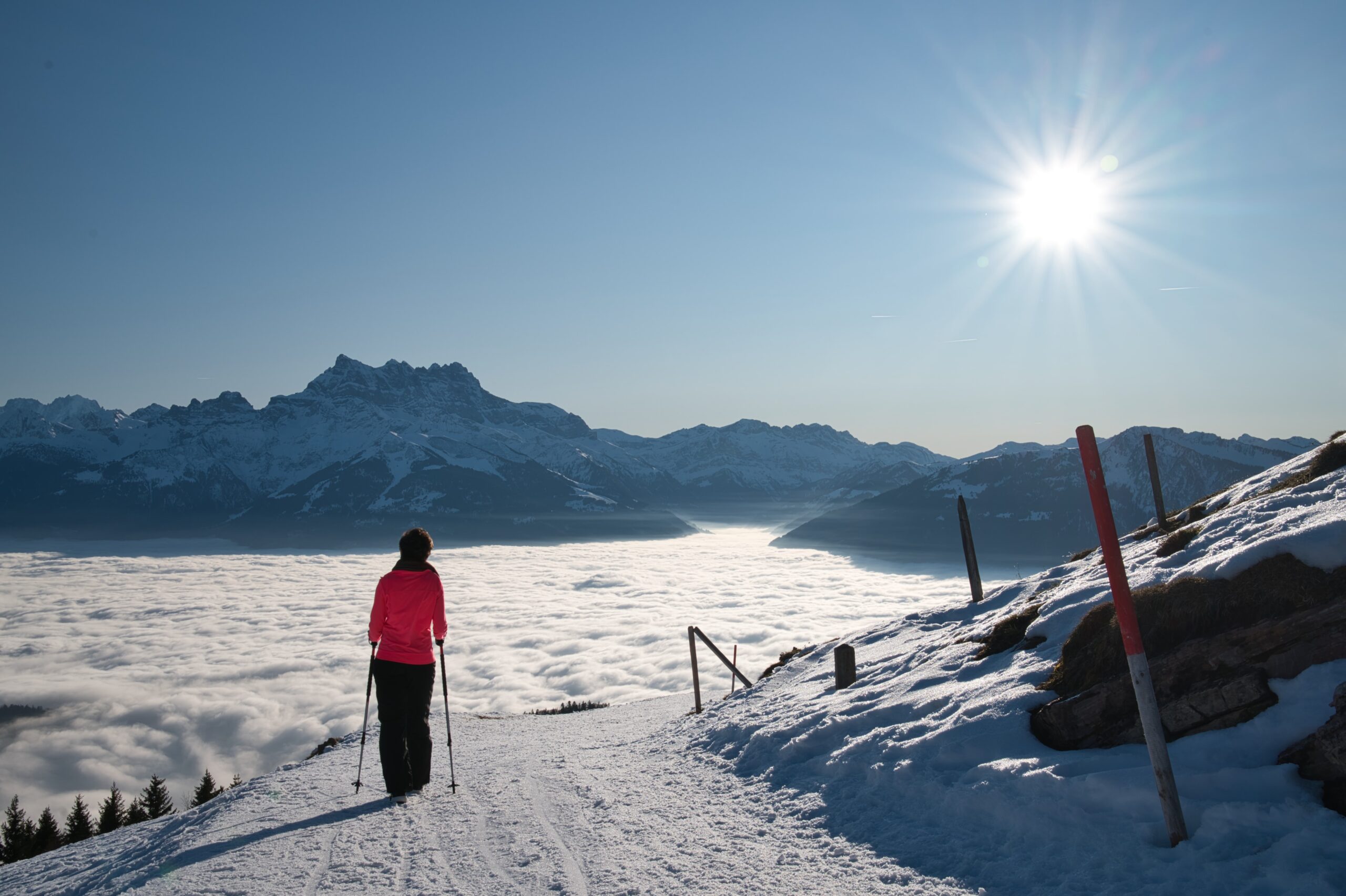 Metcalfe Rock Climbing Area 
If you are looking to get outside as a family or you want a simple, easy trail for you to explore, the Metcalfe Rock Climbing Area should be at the top of your list. There is much to explore in this area including popular caves and cool rock crevices. You may even consider a guided tour to help you truly experience this area. Plus, trail access is near the parking lot, making the entire experience more simple and fun. 
The Bruce Trail
The Bruce Trail is one of the more popular trails in the area. During the summer months, this trail is busy with runners, walkers, and cyclists. In the winter, this is the perfect place to snowshoe or cross-country ski. This trail is unique as it travels from the Niagara region to Tobermory.
To help you follow the Bruce Trail while it is covered in snow, follow the white and blue blazes painted on nearby trees and fence posts.
The Georgian Trail
If you want to begin your adventure in Collingwood, you must check out the Georgian Trail. This trail follows the former Northern Railway route and is 34 kilometres long. The entire length of the trail takes you from Collingwood to Meaford so you'll want to choose your route carefully. Plus, as you travel the trail, make sure to schedule some time to enjoy the gorgeous scenery in the area.
Loree Forest Loop
If you are looking for an easy snowshoeing adventure, the 7.1-kilometre Loree Forest Loop is excellent. The Loree Forest Loop is part of the Bruce Trail and is fairly flat aside from one or two small hills. This trail offers gorgeous scenery of the Georgian Bay that will leave you breathless. Make sure to follow the blue and white blazes to help you stay on the trail in the winter months. 
Before you head out on your snowshoeing adventure in Collingwood, prepare yourself. During the winter months, the weather can be unpredictable, and a fun and easy snowshoeing adventure can quickly turn into a scary and dangerous situation if you do not have proper supplies with you.