Fall is a beautiful time of year when you can implement a lot of colour throughout your home. Whether you want to add a touch of fall to the interior or exterior of your house, there are numerous ways to do it. You can easily improve your home's curb appeal and create stunning décor that all of your guests will envy. Here are four simple, but beautiful, fall décor ideas for your Collingwood home. 
1. Plant Fall Flowers
Just because cooler weather is on its way, it doesn't mean you can't have pops of colour around your home. Fill planters will a variety of fall flowers. There are many flowers that do well this time of year, including sunflowers, chrysanthemums, and Goldenrod. While you can always fill garden beds with these flowers, planters are ideal as you can bring them inside during those cold nights. 
2. Focus on Your Front Porch
The front porch is the entryway into your home. This is one area where you want to make an instant impression. To do this, consider placing a variety of pumpkins along your porch and stairs. Paint the pumpkins to add a little contrast to these items. You may also place your planter pots near this area, lay down a new welcome mat, and hang a gorgeous wreath on the front door.
3. Implement Plaid Fabrics in Your Home
Plaid is a popular trend, particularly during the fall months. Consider using this pattern throughout your home. For example, place plaid throw pillows on your couch or lay a small plaid blanket on the back of your couch. You can find plaid towels, window treatments, and rugs for your home as well. Just be careful that you don't overdo this pattern. Too much can make a space overwhelming.
4. Create Gourd-Themed Centerpieces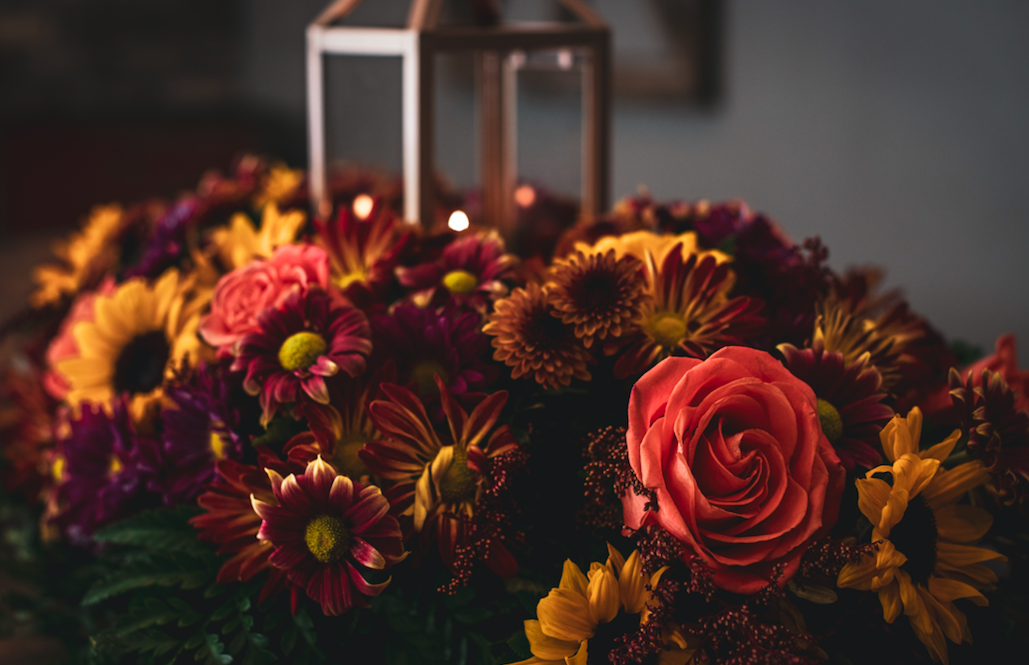 Whether you are having a dinner party with all of your friends or you just want to add a little nature to the inside of your home, a gourd-themed centerpiece is a must. A simple way to complete this project is to fill an autumn-coloured bowl with various gourds. Fill in the spaces between each gourd with flowers, such as sunflowers or autumn leaves. This can become a décor item that catches the eye of all your guests and you can put it together in just a few minutes. 
5. Use Baskets
Don't leave those old wicker baskets in your closet anymore. These are the perfect items to spruce up your home. Fill these baskets with flowers, gourds, and fall-themed signs. Place the baskets on your front porch, in your entryway, on your kitchen counter, etc. This is a simple way to unleash your creativity and to use those old baskets that are just taking up space.