Fall is a beautiful time of year in the Collingwood area and your home should be no different. There are many things you can do to improve the curb appeal of your property and to impress every guest who walks to your front door. Plus, these tasks don't need to be hard or expensive. Here are four simple things you can do to improve the curb appeal of your Collingwood home this fall. 
1. Plant Fall Flowers
Spruce up your landscaping with gorgeous fall plants. These flowers boast beautiful autumn hues such as red, orange, and yellow and will add pops of colour to your landscaping. A few fall plants to consider include: 
Chrysanthemum

Dianthus

Pansies

Dahlias

Sunflowers
If you worry that the cold weather is on its way, plant these flowers in seasonal, decorative planters. You can place these planters near your front door and when those cold nights arrive, simply bring them inside. 
2. Paint Your Trim
Once the leaves begin to fall, certain features of your home will stand out. To keep your home looking its best, grab a can of paint and touch up various areas on its exterior. For example, paint the trim, shutters, your porch, window boxes, etc. A fresh coat of paint on these items will also add some colour to your yard when the snow covers your garden areas.
3. Spruce Up Your Front Porch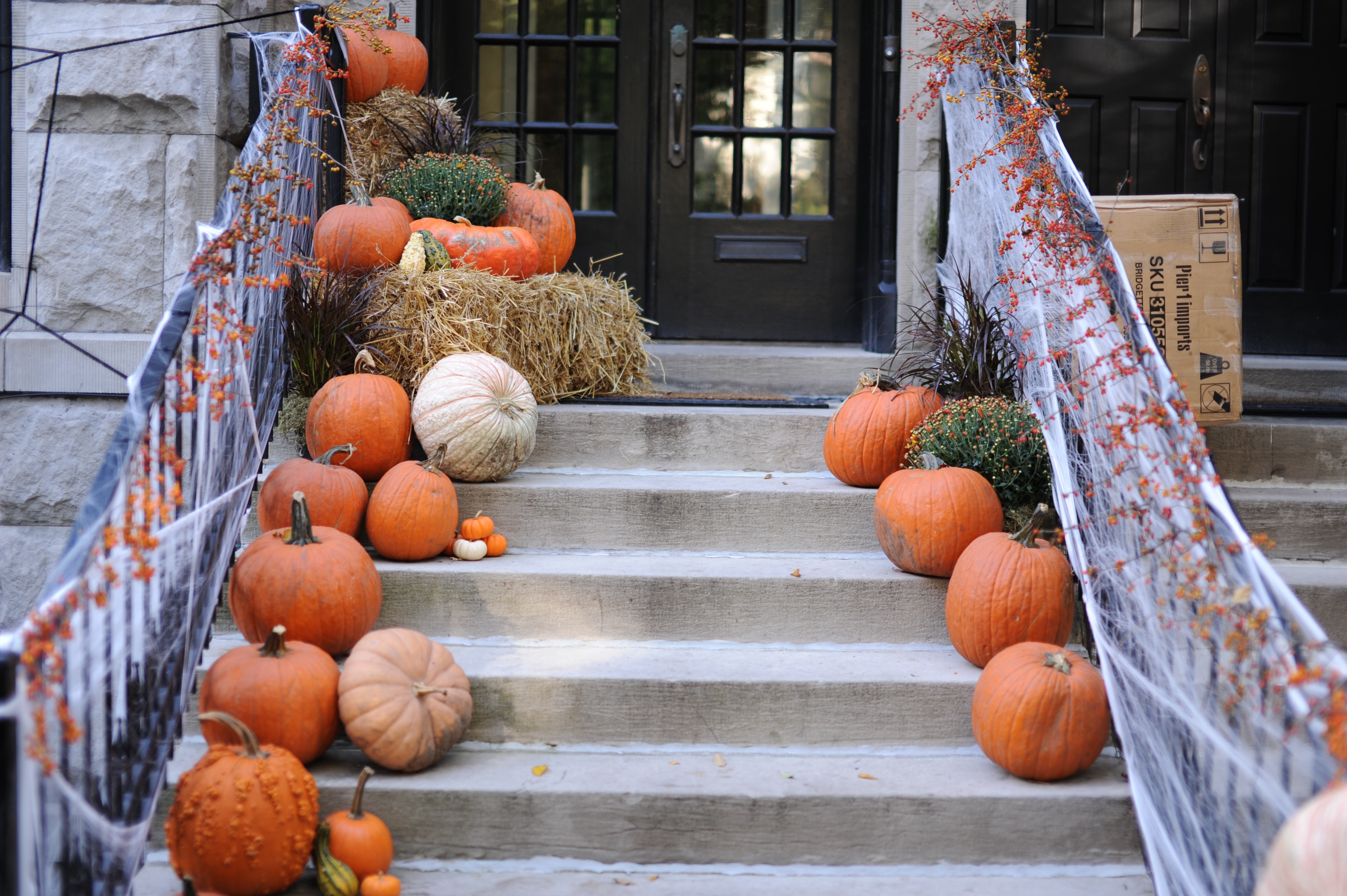 Your front porch is one of the first impressions your guests will receive of your home. If this area is dirty and poorly maintained, they will not be excited to walk into your home. Fall is a great time of year to decorate and beautify this area. Take the time to sweep the porch and nearby steps, remove all spider webs, place a new welcome mat on the ground, hang a fall wreath on the door, etc. You may also consider placing a planter with fall flowers, pumpkins, and other décor items in this area as well. 
4. Update Your Light Fixtures
When you have a bright and well-lit home,  it not only improves your curb appeal but your property's security as well. If your lights are outdated and worn out, consider installing new and updated items. These will help give your home a more modern look and it can improve your energy use as well. If you do not know how to install exterior lights around your property, hire an electrician to assist.