With the beautiful weather "starting" to peek through the clouds, we here in Collingwood know that summer is almost here. And what better season to get on your bike than in summer? South Georgian Bay is one of the most fantastic spots to ride a bike, whether you are an avid bicyclist or a novice. People of all ages enjoying biking through and around Collingwood, both on city streets and on trails. Here are some of the best spots for biking in our area!
The Heather Pathway
Starting at Sunset Point Park, you can bike 17kms on easy terrain around this loop. You'll venture through Millennium Park and the Hen and Chickens boardwalk, while enjoying the very scenic views of Georgian Bay. If you want to stop for a breather, you can learn more about Collingwood's history, reading the many interpretative signs along the trail. When you get back from your ride, there is food and washrooms at Sunset Point Park for you to use before you head to your next destination.
The Georgian Trail
Starting at 3 Birch Street, you'll bike all the way to Meaford on this 68km round trip ride. Again, you'll have beautiful scenic views of the water, as it makes it way along the waterfront on the south shore of Georgian Bay. You can stop along many of the beaches and rest points along the way and this trail is definitely family friendly. Don't forget your sunscreen!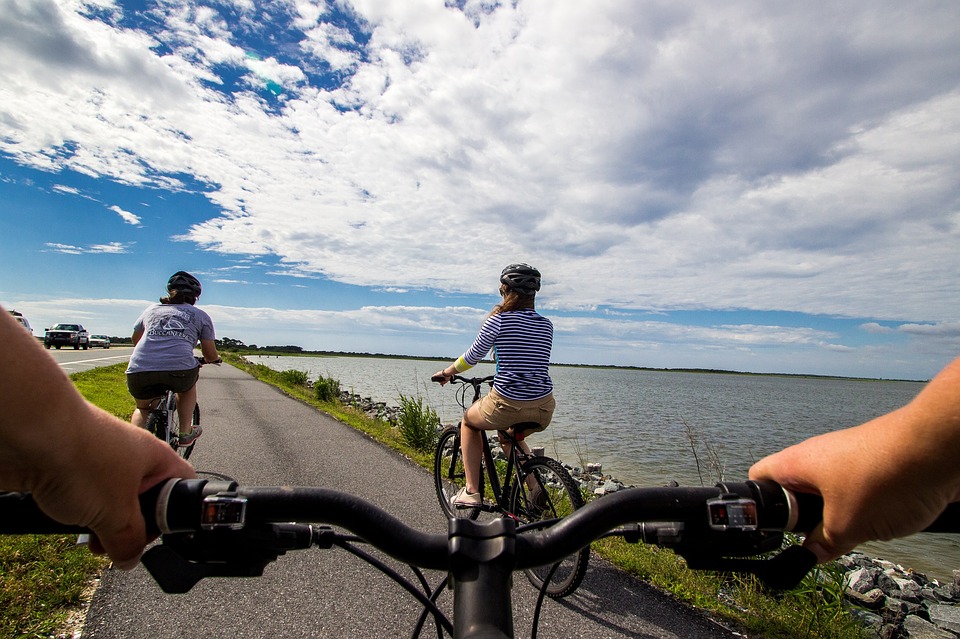 Clearview-Collingwood Trail
Start at Station Museum and take this 28km round trip to Clearview and back. A crushed gravel trail, you can connect further on to the Collingwood Train Trail, an abandoned rail line that connected Collingwood to Toronto.
Creemore Loop
If you are looking for a longer ride, consider the Creemore loop, a 60km trek starting at Fisher Fields Park. This trail is definitely on the more challenging side with gentle, rolling terrain. The way back has a difficult climb called the Fairgrounds Road climb, so be prepared to work! With views of the Mad River, this is another very scenic trail to take your bike along and will be well-worth the challenge. Stop in Creemore for their fabulous restaurants or shopping and reward yourself for taking the trip.
Badjeros Loop
Starting at Fisher Fields Park, this ride is not for the uninitiated. With 85kms of steep climbs and some of the riding done on high-speed roads, the Badjeros Loops is definitely for the experienced biker. You'll get views of Georgian Bay from the top of the hills you climb on and then you'll drop steeply into Creemore. Your ride will be quiet at some points, as you hit Mennonite country, where you can stop and enjoy the pretty views.
Lake Eugenia Loop
Another ride for the advanced rider, start at Fisher Fields Park and proceed to the challenging route, full of climbs and descents. The Kimberley General Store is a well-known spot for bikers to stop and grab a butter tart and some fuel for your tank.