It may have been a long spring, but summer is officially here in Collingwood. There is no shortage of natural wonders and fantastic outdoor activities to do in and around Collingwood, but why should all that natural beauty stop at home? Collingwood residents may have already planted their gardens, but these hot garden trends allow you to grow on what you already have going.
These tips are designed to help residents create their own little natural oasis right in their own backyards, gardens, or even balcony and patio spaces. Remember, when it comes to garden design there are no rules, so don't be afraid to take this inspiration and run with it in your own unique way.
1. Bring the Convenience of Home Outdoors
Outdoor living has become increasingly popular over the past few years, and for good reason. More and more people are realizing that they don't have to sacrifice all those conveniences that are typically associated with spending time indoors just to catch some rays.
This year, why not try to break down the interior/exterior borderline and bring some of your favourite comforts right into your outdoor area or garden?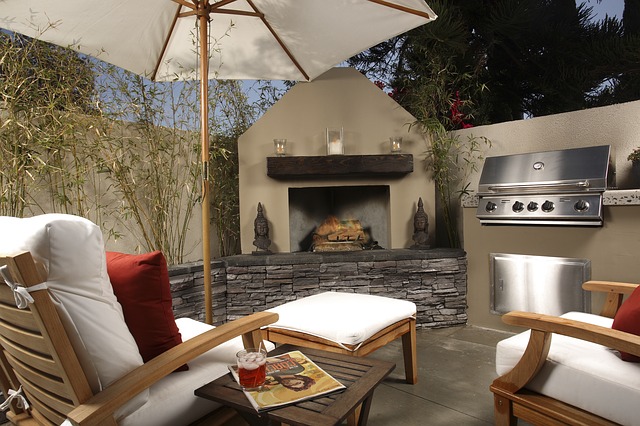 If you have the space available, why not create a nifty outdoor kitchen area around your barbeque, complete with a mini-fridge, bar and all the cooking supplies you need to throw a killer patio party?
Your local patio furniture store has all the supplies, storage and protection you need to craft a killer outdoor kitchen space that will be all the motivation you need to spend more time outside this summer.
2. Get Creative With Hanging Plants
Hanging plants are in this year, and it is a great excuse to play around with layering texture and creating multidimensional green spaces both inside and out.
Many people assume that hanging plants are for indoor area and patio, but this is no longer the case. Feel free to park some hangers right in the middle of that flower bed to take your garden design to the next level, so to speak.
3. Add Some Enhanced Lighting
After spending all that time crafting such an inviting outdoor area, you are going to want to be able to enjoy it on those warm summer nights as well as during the day.
This is where outdoor lighting comes in. Have fun with hanging outdoor lights or lamps to create a gorgeous evening ambience.