It is almost impossible to think of a day that is more romantic than Valentine's Day. It is one of the few days where couples can celebrate their love for one another. Thankfully, couples in Collingwood, ON have a never-ending list of romantic activities that they can take part in.
Romantic Activity #1 – Go Out For a Romantic Dinner
On Valentine's Day, many restaurants in Collingwood, ON are packed with couples. This is because they offer a beautiful ambiance and delicious treats. Couples in Collingwood, ON have tons of amazing options to choose from. They can take a short drive to Lakeside Seafood and Grill, Memories or The Huron Club for a romantic night of food and drinks.
Romantic Activity #2 – "Bring Some Snow-mance Into Your Life"
Couples that love to ski or snowboard can have a romantic night cruising down the hills at Blue Mountain Resort. On Valentine's Day, the resort is hosting the "Bring Some Snow-mance Into Your Life" event. Couples can hit the slopes at a discounted price and enjoy music on the Silver Bullet Lift Line.
Romantic Activity #3 – Spa Date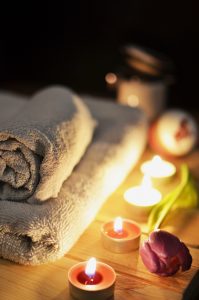 Nothing is more relaxing than going to the spa, especially when they offer massages. Relieve some tension with your loved one by going to the Scandinave Spa. Couples can go for a relaxing bath or a deep massage. Couples that want to be really pampered can purchase a package and experience it all!
Romantic Activity #4 – Walk Through the Trails
The residents of Collingwood, ON are lucky to have a huge collection of trails within close proximity. This gives couples the perfect opportunity to take a romantic stroll through the woods. Bring a camera and some snacks for a fun February afternoon. Not only are the trails romantic, but walking them can burn a hefty amount of calories.
Romantic Activity #5 – Stay In
There is nothing wrong with staying in on Valentine's Day. In fact, many couples prefer to stay in; they can save money and spend some quality time with each other. Couples that don't feel like hitting the streets of Collingwood, ON can heat up a bowl of popcorn and throw on their favorite movie.
Valentine's Day is a magical, beautiful time, especially in Collingwood, ON. The streets are filled with smiling faces and there is a ton of romantic things to do.