Are you ready to kick your heels up this weekend in Collingwood? You have come to the right place!
Labour Day weekend is the last chance to get a real taste of summer in and around Collingwood before everybody gets back into the swing of things for fall, so you want to be sure not to miss out on all the fun goings-on happening in and around the community this long weekend!
Summer Sundown: Sat, Aug 31, 2019 – Mon, Sept 2, 2019
Blue Mountain Village, 11 a.m – 8 p.m 
This is the final hurrah of summer, and the Summer Sundown Festival is not to be missed. Nearby Blue Mountain Village will be taking summer out with a bang this upcoming weekend. The three-day festival features a jam-packed schedule including loads of live music from headliners, My Son the Hurricane and some of the other hottest acts around including Sean Pinchin, Miranda Journey and much more! 
It's not just about the dancing and celebrating though, there are also tons of family-friendly outdoor activities to take in. You can venture off on a hike or zip off for a breathtaking ride on the nearby gondola. Of course, you don't want to miss out on the fireworks either. 
Bid the season farewell as the hottest summer entertainment returns for encore performances and tons of live music featuring My Son the Hurricane! Also enjoy hiking, biking, scenic gondola rides, and Fireworks.
Inflate-A-Fest: Friday, Aug 30, 2019 
Playland Park Square, 40 Mosley St, Wasaga Beach, ON, 4:00 p.m. – 7:00 p.m
Looking for the biggest gathering of amusement inflatables in the Collingwood/Blue Mountain region? 
Inflate-a-Fest is taking place this Friday at Wasaga Beach, so be sure to bring down the whole family for some all-ages fun in the sun. There will be every type of inflatable imaginable on display from bouncy castles to giant slides to obstacle courses to a range of fun games that everybody can get into.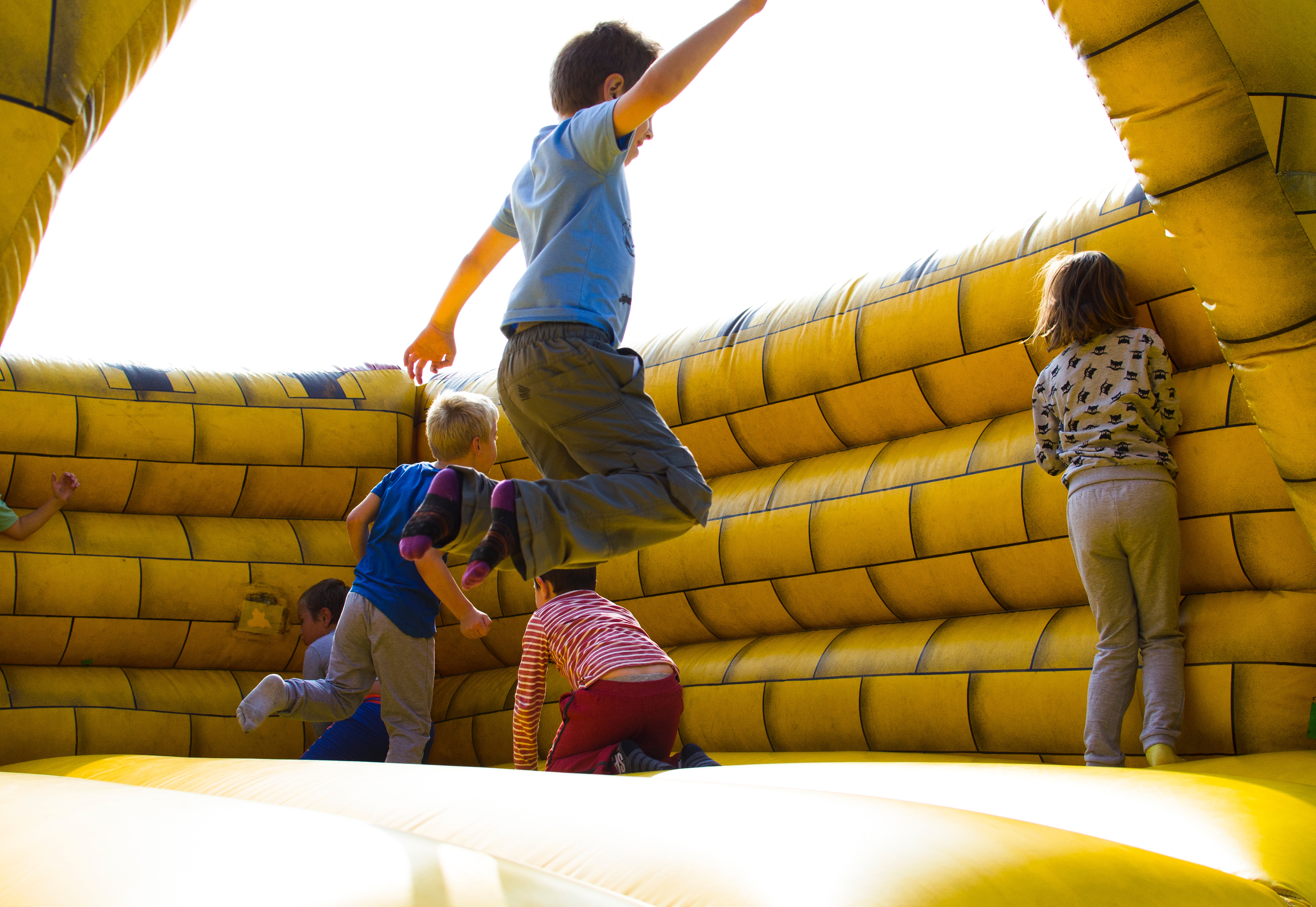 The organizers are also on the lookout for volunteers to help out, so this can be a great way to get involved with the community!
The Collingwood Downtown Farmers Market: Sat 31 Aug 2019
The Second and Pine Street Municipal Parking Lot, 8:30 a.m. – 1 p.m.
Kicking off in May and running every Saturday until Thanksgiving, the Collingwood Farmers Market is the place that brings local farmers, artisans, visitors, and long-time community members together to enjoy a lively atmosphere featuring some fantastic foods, baked goods, and local crafts. With harvest rolling in, this week promises to be extra bountiful!
Keep in mind that it's not all about the fun. When you shop at the local farmers market you are also supporting a local and sustainable lifestyle. All the more reason to get out there and enjoy this special August long weekend edition!