It is no secret that Collingwood and the surrounding Blue Mountain area is known for its fantastic mountain biking trails. In fact, the Blue Mountain Resort is home to some of the best trails in Ontario, and mountain bikers flock in from far and wide to take in the rush of enjoying breathtaking views and natural wonders.
Now imagine doing all this while taking in the one-of-a-kind rush of propelling yourself forward on two wheels, at whatever speed and level of difficulty you choose, of course. After all, the Collingwood area has a full range of trails that cater to a big range of abilities and skill levels, so there is literally something for everybody, rookie and professional mountain bikers alike.
That said, there are some important safety essentials that every mountain biker should always have to make sure that their ride is always as enjoyable as possible. Here is a list of some essential items that no Collingwood area mountain biker should leave behind.
A Helmet
If there is one thing that every mountain biker needs to have, it is their helmet.
Don't worry, you don't have to shell out a ton just to get a decent helmet. Manufacturers will often make it seem like some products are far superior to others, and while this may be true to a certain degree, the important thing is that you have a helmet that fits well and that you are wearing it.
After all, keeping your head safe and sound should always be priority number one.
An Emergency Repair Kit
Having a good emergency repair kit is a must for any mountain biking excursion.
This should include, at a minimum, a good quality multi-tool, a tire pump, a tire lever, chain lube, a patch kit and at least a couple of spare tubes.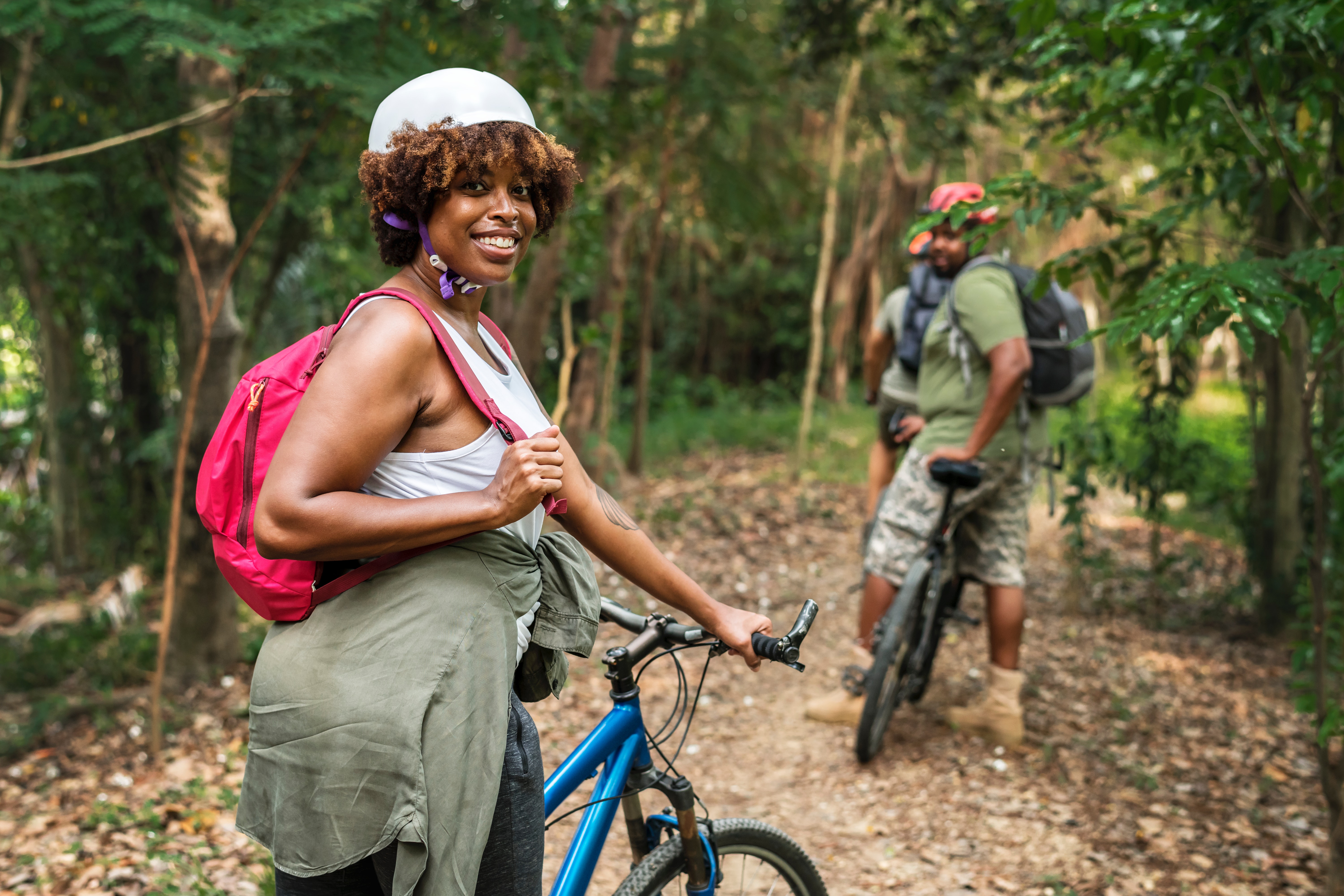 Lip Balm and Sunscreen
Exposing yourself to the elements at a high rate of speed is one of the most thrilling ways to get an unforgettable rush, but it is also a recipe for windburn and sunburn, especially during the hot summer months.
This is why having a heavy-duty lip balm and sport-level sunscreen on hand at all times is an absolute must.
A Compact First Aid Kit
Another thing that is a must to always have on hand is an easily portable waterproof-wrapped first aid kit.
You can build it yourself or buy it, whatever you prefer, but make sure it includes, at minimum, bandages, gauze, tweezers and disinfecting wipes.
A Headlamp
Sure, it's easy to say that you will get back before dark, but sometimes things don't always go according to plan. That is why is always a good practice to carry a small but high powered headlamp with you every time you hit the trails, day or night.
It will be your saving grace if you ever get stuck outside after sundown.
Your Phone
In case of an emergency, your phone is going to be that thing that will connect you back with the world.
This is why it is important to always ensure that your phone is properly charged, stored in a protective case and ready to go should you ever need to use it on the trails.
If you are planning a long ride you can always turn your phone off to conserve battery power. It can feel really great to fully disconnect for a while.