Ontario is home to thousands of animal species, and many of them are still active during the winter months. While you may be more inclined to go out into the wilderness during the summer and check out the different species, heading out into the cold winter air is a great way to have some fun and get out of the house.
If you find the weekends are slipping away and time is going by at a confusing rate, you probably want to spend your days doing something different. Getting outside, getting fresh air, and going hiking is an excellent way to experience some of the wildlife the Collingwood has to offer. Collingwood has it all, from birds to bears, combining both the luxuries of modern living with the wild outdoors.
The Majestic Snowy Owl
Many people are seeing snowy owls throughout southern Ontario, more so than in past years. The snowy owls are best seen during the early morning hours, near abandoned farms in the low-grown brush. If you go driving through the rural countryside of Collingwood during the sunrise, you may catch a glimpse of this majestic bird perching on a fence post. They are easy to spot against the sky, but they will easily blend into the surroundings if you're looking at a snowy field. Make sure you keep your distance as many photographers venture too close and impede their hunting.
The Iconic Moose
While many people think they need to venture all the way to Algonquin Park to see a moose, there are some right here in your backyard. Moose are often present in bog-like areas and places where there is a frozen wetland, but some have been known to venture into suburban areas. During the winter, moose like to trek through areas where there is substantial snow cover. As moose tend to run hot, they enjoy the cold weather making them extraordinary wildlife for you to go and see. Even if you don't see them on your first hike, it's good to keep looking and make sure you always have your camera handy.
The Striking Bald Eagle
Bald eagles are becoming less common in Southern Ontario, with a majority being found near Lake of the Woods. The population in the southernmost parts of Ontario has significantly dwindled in the past years. Thankfully there have been some known to frequent Collingwood, but they are not common sightings. Bald eagles tend to perch high up in dead trees and often flee at the sight of any human activity. If you see a Bald eagle from afar, stay quiet if you want to snap a photo. As it is such a rare bird, it can be a fun challenge to try and spot one on your hikes through the Collingwood and Blue Mountain Area.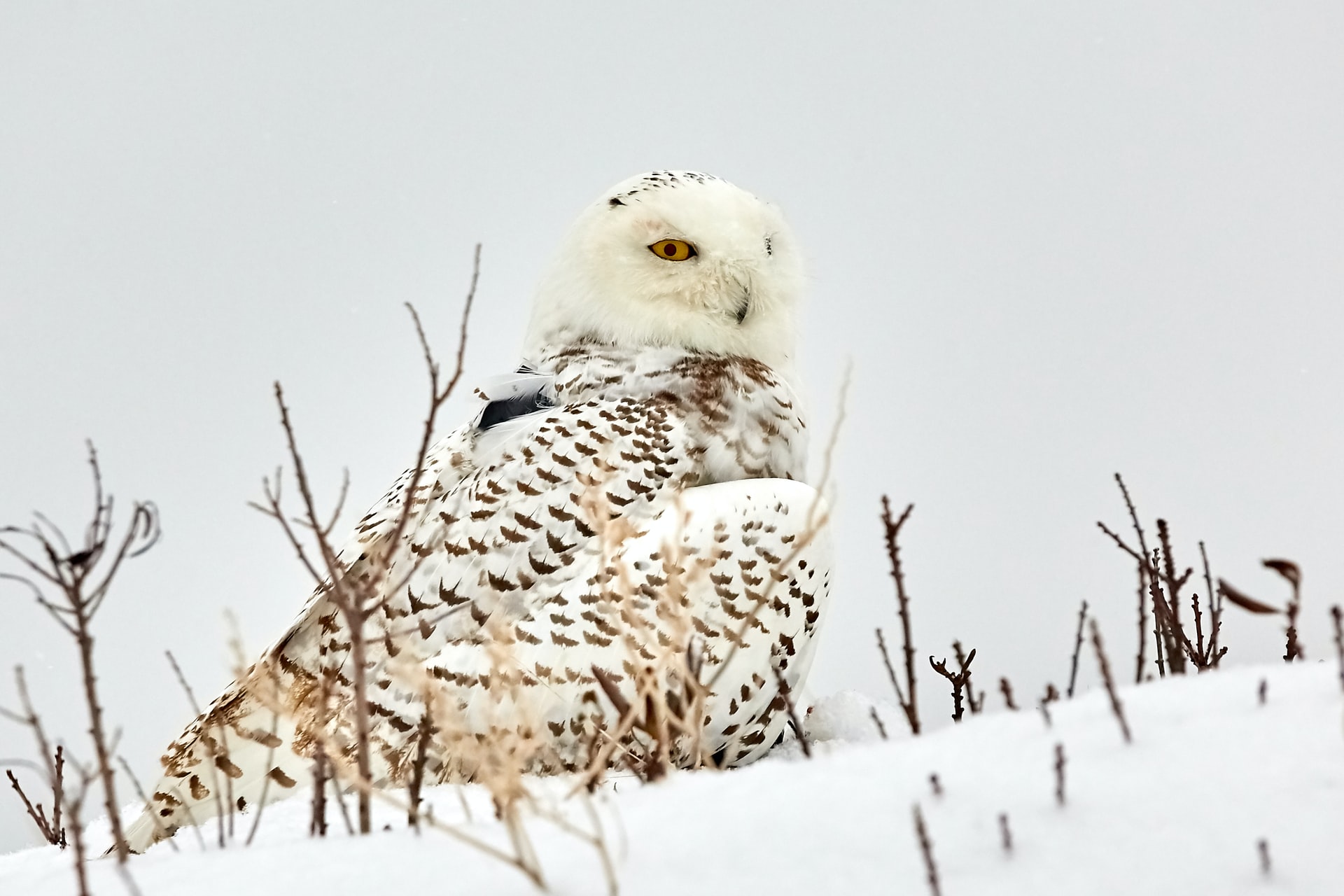 While this winter has been burdensome for many families with social gatherings limited and being stuck at home, you can still go out and enjoy the winter weather. If you set some wildlife spotting goals with your family, you can make it a fun weekend activity to get you learning more about the area.