You Gotta Eat Here is Canada's version of Diners, Drive-Ins and Dives, where a host travels across Canada and finds amazing restaurants to feature on the show. The show airs on Food Network Canada and showcases the best restaurants in our country. Two restaurants in Collingwood have been on the show, showcasing just one of the best features of our town: the food.
Iron Skillet Restaurant and Pub
With an unassuming façade, the Iron Skillet Restaurant and Pub wouldn't seem like it would be show-worthy, but that assumption gets proven wrong when the host digs in to some of the fantastic dishes available at this restaurant. Old favourites are the Iron Skillet's specialty, with menu items that include jambalaya, Caribbean Jerk Chicken, Skillet Southern Style Sweet Potato Nachos and Stuffed Yorkshire Pudding.
Since its feature on the show, a line-up is an everyday occurrence, but you'd be surprised to find out that many in the line are locals who eat at the Iron Skillet on a regular basis. Sundays mean kids eat free, which is just one more reason to visit this Collingwood gem. If you still need more reasons, there are daily specials like Monday's $5 Margaritas and Pasta Thursdays where you can create your own pasta for only $11.99.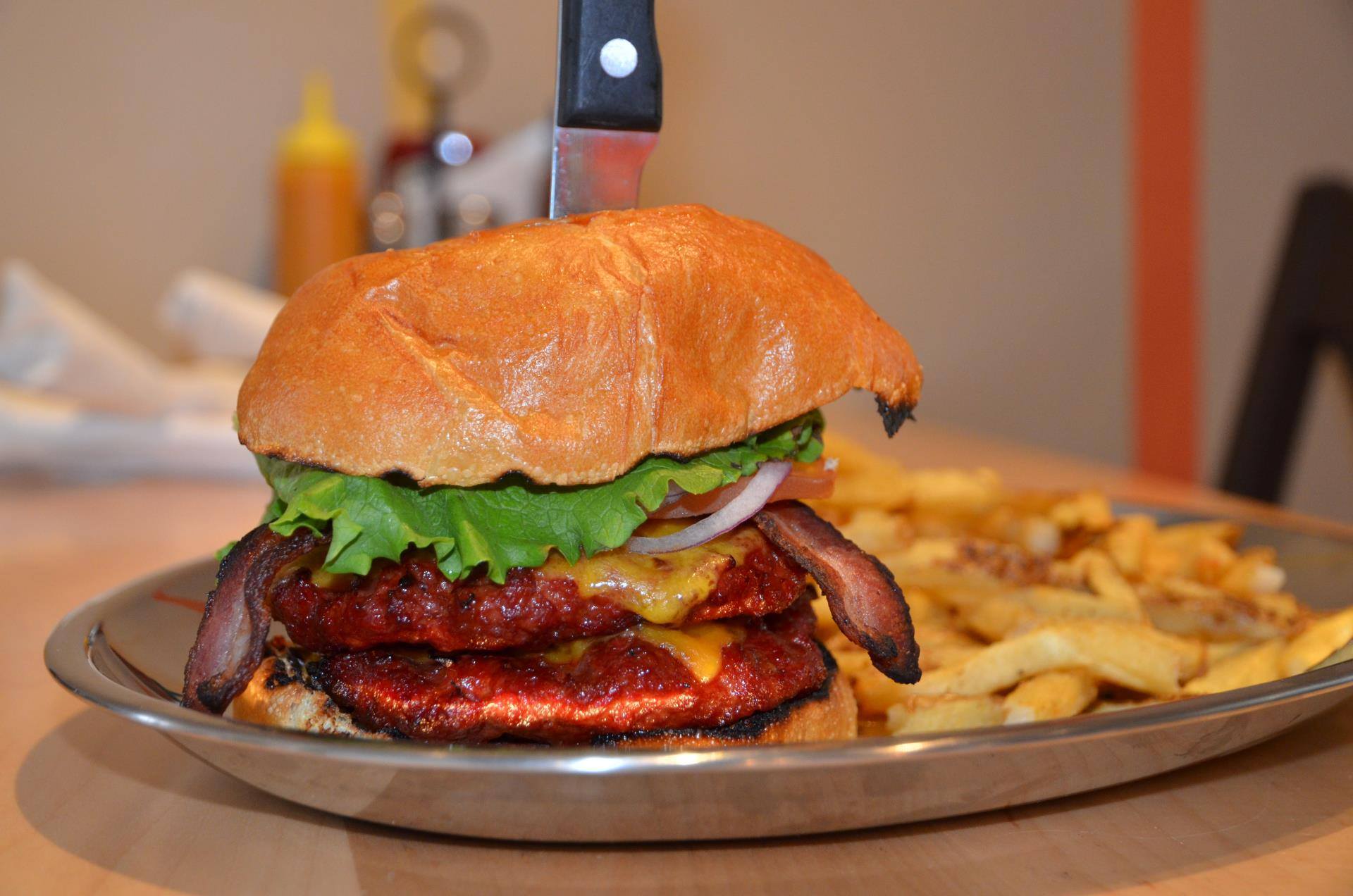 As the name suggests, everything made in this restaurant is smoked – from the ribs to the pulled pork to the banana ice cream and even the fish. Everything here is made right from scratch and The Smoke takes the upmost pride in serving amazing smoked dishes.
Not only will you get the most amazing smoked meat, made in one of their smokers, the sides and toppings are also to-die-for. Try a cow meats pig sandwich with pulled pork and beef brisket (for one who can't just choose one) with their house coleslaw and drunken mushrooms. Napkins are of course recommended for this dish. For a lighter meal, the homemade turkey burger is smoked for two hours then has a beautiful cranberry citrus aioli on top. It will feel like home. Share some pulled pork nachos with some of the great drinks on the menu. Hot summer days means catching some sun or shade on their large patio. You may want to make a reservation.
Summer is one of the best times to enjoy Collingwood, especially with food this good.