With the freezing temperatures and the snowy days, your children may be cooped up inside. No matter their age, they may become restless and need to explore a new environment, learn something, and let out some energy. Collingwood is home to several activities for children of all ages to keep them learning, exploring, and having fun. Here are a few Collingwood activities to keep your kids busy this winter. 
Collingwood Museum
Collingwood Museum is a great way to spend your day. The museum will teach your entire family about the history of the city. It is built inside Collingwood's 1873 train station and has something for curious minds of all ages. Your children may love to see the sawtooth shark bill or the twisted piece of metal from the Halifax Explosion. Special educational programs are also available during March Break for young children. 
Ice Skating 
This winter, your children can perfect their ice skating techniques while also getting a little exercise. Public skating is available at Central Park Arena on Saturdays from 7:00 p.m. to 8:30 p.m. and Sundays from 1:30 p.m. to 3:00 p.m. If you have a young child under the age of six, you can enjoy parent and tot skating for free at the arena. Parent and Tot Skating takes place Mondays and Thursdays from 10:30 a.m. to 11:30 a.m.
Kidding Around Playground
Let your kids laugh, run, and play at Kidding Around Playground. This 5,000-foot indoor playground is a large facility for children under the age of 10. The playground features four different levels, each with many features ranging from cargo nets, tunnels, and interactive games. There is also a dedicated area for young toddlers, which allows them to have a blast without being overwhelmed by older children. 
To give your children a full day of excitement, Kidding Around Playground also features day camps. There are daily and weekly camps available.
 Blue Mountain Resort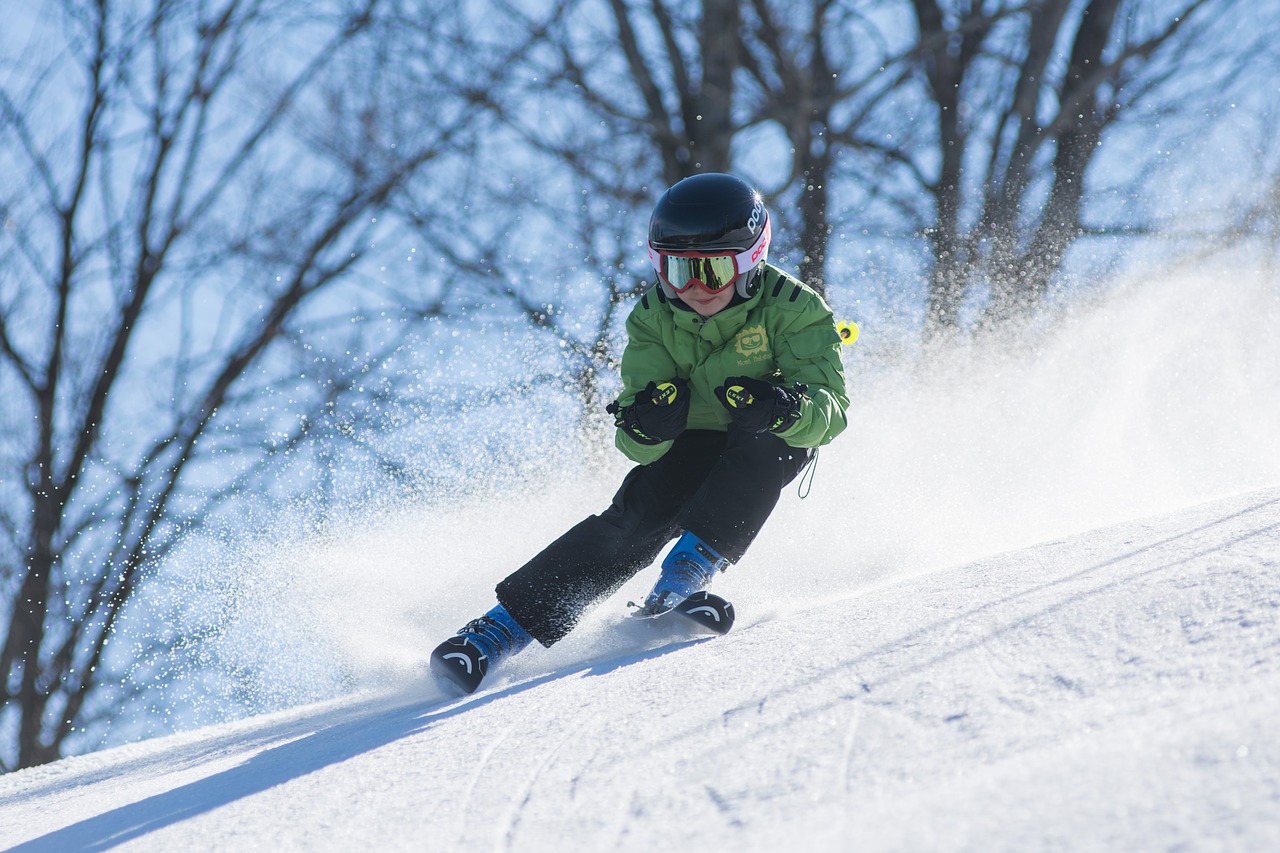 The Blue Mountain Resort features several kids' programs to get young ones outdoors. While at the resort, children can participate in ski or snowboarding lessons to help them master their skills on the slopes. Lesson times and registration is available on the Blue Mountain Resort website. 
If they don't want to spend their entire day in the snow, they can head indoors and into the pool. Plunge! Aquatic Center offers indoor and outdoor pools to keep you kids splashing and having a good time, even while the snow is falling outdoors.