Write this event on the calendar now, because you truly don't want to miss it. The Collingwood Frozen in Time Festival is a magnificent five-day event that is happening all over Collingwood. Not just fabulous ice sculptures, there will also be family fun, entertainment, food and all of the joys and amenities of the downtown Collingwood area. This event will happen from December 27th until January 1st, so you can visit once or many times while you celebrate the season with your family. When the kids are off school, parents are always looking for fun ways to entertain them, and this event is sure to please kids and adults of all ages.
Winter Wonderland Village
From the 28th until the 31st, the Winter Wonderland Village will have a variety of scheduled activities from 11am until 4pm. Activities include:
Various bands playing music at the Celebration Stage and Fireside Lounge
Performance by the Collingwood Circus Club and the Collingwood School of Dance
Mural creation station, kids cooking classes and a scavenger hunt at the Sugar Plum Pavilion
Shinny hockey skills and drills
Plasma cars and toy testing at Snowflake Central
Healthy Kids game challenges in the Game Zone
Free public skating at Eddie Bush Arena
Wagon Rides at Town Hall
Ice carvings
The biggest draw to the Frozen in Time festival will of course be the ice sculptures. Located throughout the downtown area, you'll see master carvers at work, making art with their chainsaws. The coveted Battle of the Chainsaws will happen every day from December 28th until the 31st at 1pm, where carvers will battle it out on the Celebration Stage in the Winter Wonderland Village.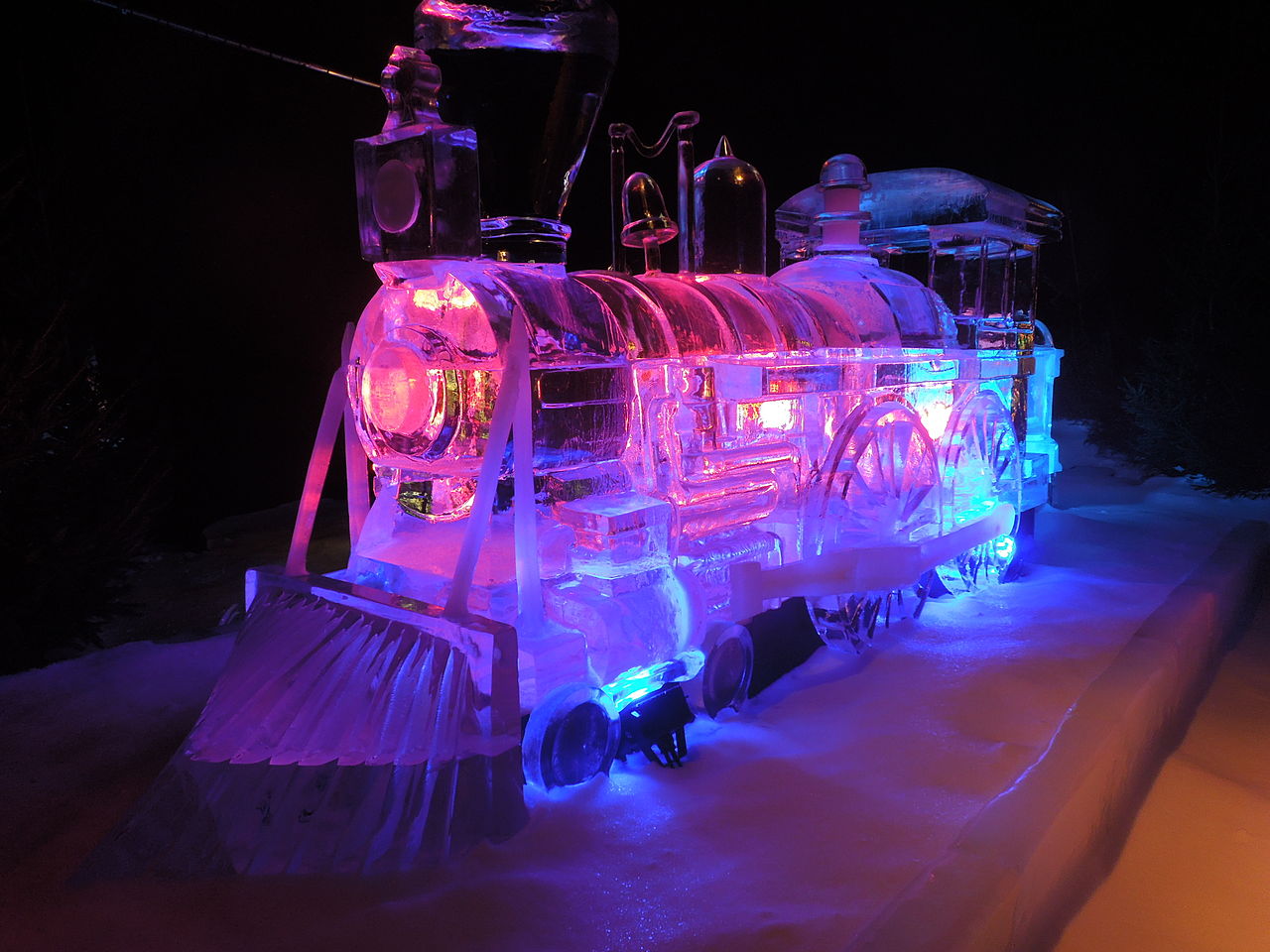 Cocoa Concourse
It is here at the Cocoa Cabin that you can get a hot drink for only one dollar and get more info on all of the fun events. Next door at the Snowflake Chalet, you will be presented with a complimentary runny nose and chilly toes package, which includes fun and practical items like tissues, chapsticks, throat lozenges and hand warmers.
Play Activity Zone
Play shinny hockey, build with ice blocks, play shuffle board and take on an obstacle course of snow and ice. All activities run here from 11am until 4pm daily.
Fireside Family Lounge
Get warmed up by the fire, relax and have your hot beverage, while enjoying your family and the downtown Collingwood area.