Whether you are an experienced trekker who is looking for a healthy challenge or just want to enjoy a pleasant and leisurely stroll through nature with friends and family, Collingwood, Ontario and the surrounding Blue Mountains have something to offer all types of hikers, regardless of skill level and age.
Here of some gorgeous trails around the Collingwood areas that hiking enthusiasts of all flavours will not want to miss out on. Remember, you don't need to be a hiker to check out Collingwood's gorgeous Georgian Trail that traces the breathtaking Georgia Bay coastline for no less than 23 stunning kilometres.
Easy – Eleventh Line Loop Trail
This 3.2 kilometre Collingwood classic is accessible for all skill levels and is not just limited to hiking. Residents and visitors can enjoy cross-country skiing, road biking and snowshoeing, depending on the season. That said, spring is a perfect time to enjoy a leisurely afternoon stroll down this scenic tree-lined trail.
After a short incline, walkers and hikers can enjoy a mostly flat terrain all the way through that is perfect for a group of family-style adventure. Just be sure to bring a pair of waterproof shoes since it is not uncommon to encounter a few puddles along the way in the springtime.
Medium Difficulty – Loree Forest Loop Trail
Just a short drive from Collingwood, a bit of climbing through a heavily forested area is more than worth it to take in the scenic views at the lookout point. While considered medium difficulty, this trail is gentle enough to still be easily accessible to children.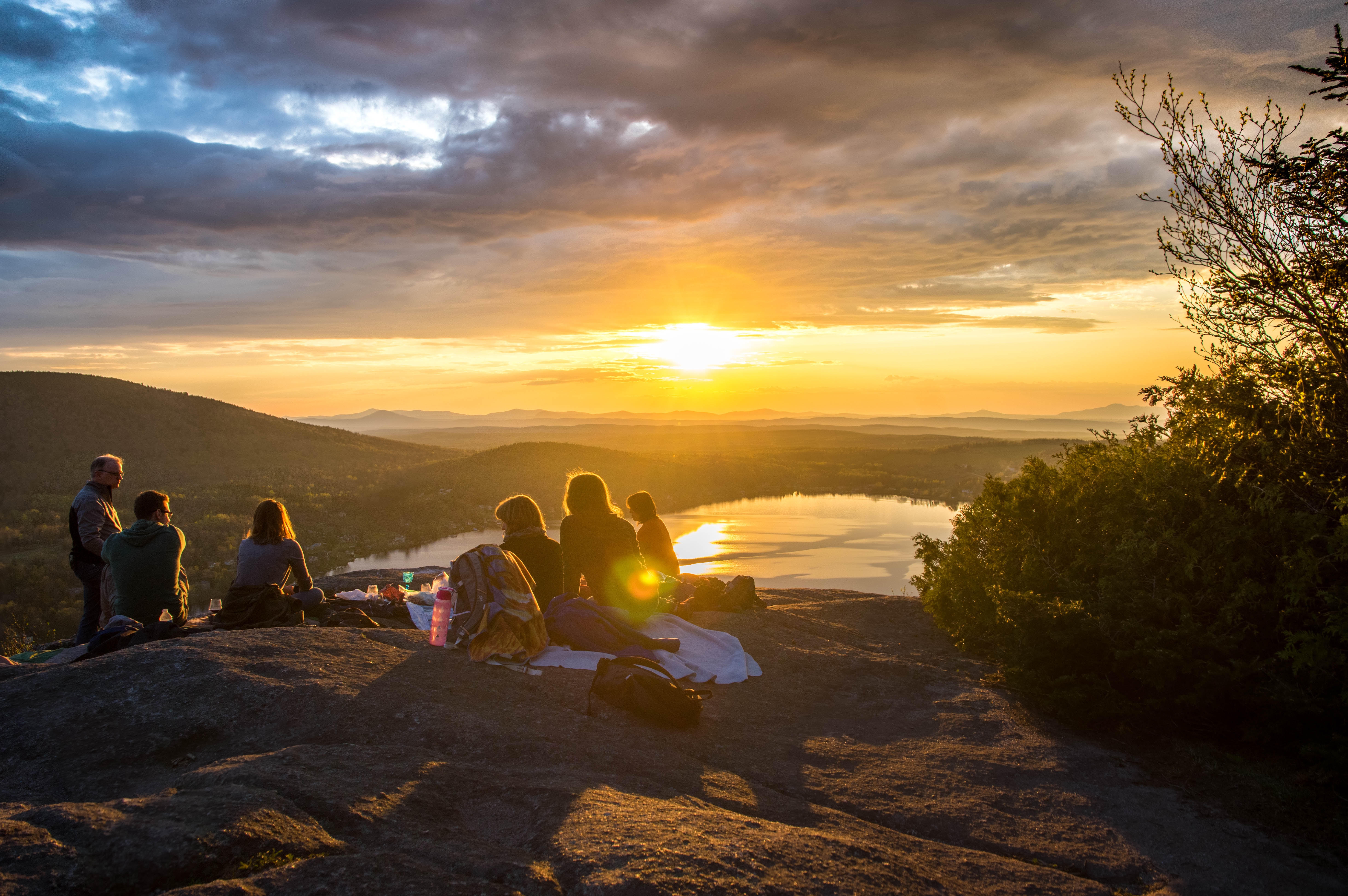 Keep in mind that 5.3-kilometre loop is a little longer than some of the others on the list, so you want to be sure to leave nice and early and be sure to bring proper hiking shoes lest you encounter some muddy conditions. Dogs are allowed as well, as long as they are kept on their leashes.
Slightly Challenging – Singhampton Caves Trail
Located just a quick hop from the nearby town of Clearview, this short 2.3-kilometre loop is open year round is a big favourite for its scenic cave views and a spectacular array of local wildflowers. This trail is conveniently accessible year round, and dog owners can even bring their four-legged friends along for the adventure as long as they are kept on a lease.
The difficulty level and considered moderate and therefore is not appropriate for anybody with reduced mobility or totally inexperienced hikers. If it is your first time, you may want to save this one for later, especially since the trail can get a bit muddy in the spring. Be sure to bring along proper hiking shoes in order to tackle some potentially slippery crevices and steep rock faces. Proper hiking poles can definitely come in handy on this one as well!