Summer is here and that means spending as much time as possible outdoors and in a swimming pool. If you have young children, you may be nervous about spending too much time around water and are looking for ways to ease that anxiety. 
There are several places around Collingwood that offer swimming lessons for children of all ages. Here are several of them.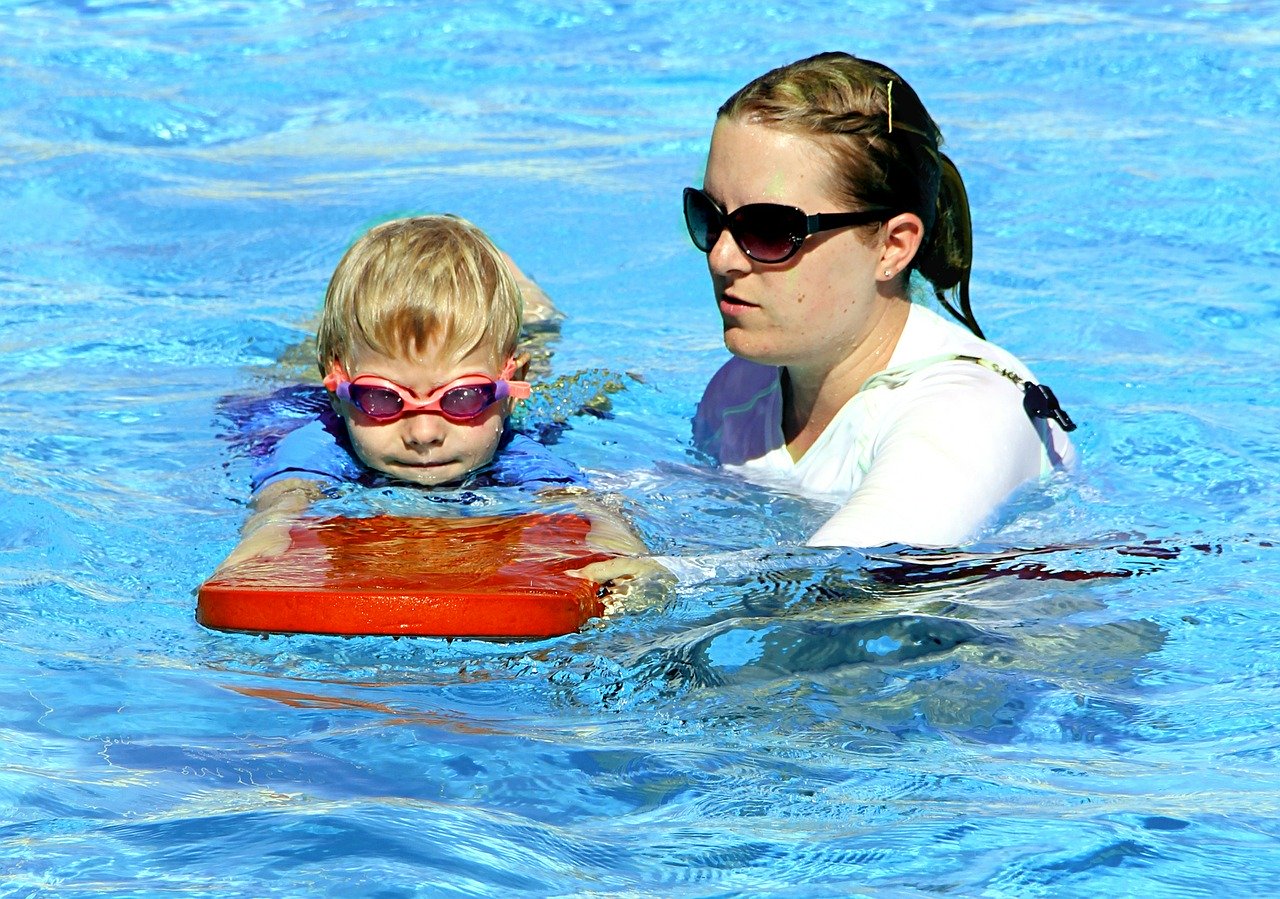 Centennial Aquatic Centre
The Centennial Aquatic Centre is a popular location in Collingwood for swim lessons. Lessons are available for toddlers who are afraid to swim to tweens and teens who want to perfect their strokes. There are also first aid and swim patrol classes available for individuals who want to take their swimming skills to the next level. 
If you have several family members who want to become more confident in the water, family swim lessons are available at this location. These lessons are ideal for parents who don't want to juggle three or four class times.
At the time of this writing, the Centennial Aquatic Centre is temporarily closed due to COVID-19. 
YMCA of Simcoe/Muskoka
The YMCA is an excellent place to learn how to swim. If you are currently a member of the YMCA, swim lessons are included in your membership. The class options range from parent and toddler lessons to advanced swim lessons for older children and teenagers. If you want more personalized attention during each lesson, you can schedule private swim lessons as well. 
Clearview Centennial Pool
If you are willing to make a short drive, you can head to Clearview's Centennial Pool for swim lessons. This pool is located at 255 Oak Street in Stayner and offers public swim lessons for all ages. Similar to other pools, this location offers beginning swim courses as well as lifeguard certification classes. Class times and prices for each session will vary. 
The Clearview Centennial Pool is temporarily closed due to COVID-19. Visit the pool's website to learn about these closures and re-opening dates. 
PLUNGE! Aquatic Centre
If you are simply looking for a place to hang out and practice your swimming skills, the PLUNGE! Aquatic Centre is a must. While this location does not offer swimming lessons, its large pools are excellent for children to master their swimming skills. This attraction features both indoor and outdoor swimming pools as well as an indoor water playground. Keep in mind that several guidelines are in place to ensure social distancing is practiced and to keep all visitors safe from COVID-19.