Want fresh and nutritious produce at a great price? Want to help those less fortunate in your community, to ensure they also have fruits and vegetables in their diet? The Georgian Good Food Box Program can help you do both.
This non-for-profit organization is essentially a buying club that purchases fresh produce and distributes it in the Southern Georgian Bay area, including Collingwood. They buy it wholesale and pass on those savings to you. All members are volunteers, which is also another great opportunity for Collingwood residents to give back to their community. If you can lift up to 20 pounds, you can volunteer with the Good Food Box Program.
Orders are placed on the second Wednesday of each month and packed and ready for pick up every third Wednesday of the month. There are a number of spots to place orders in Collingwood, Wasaga Beach, Stayner and Creemore. The pick-up for Collingwood is at the Legion at 499 Ontario Street from 11:30 to 2pm every third Wednesday. You can place your order at the Collingwood Community Resource Center or Breaking Down Barriers. If you choose, you can place an order online using PayPal.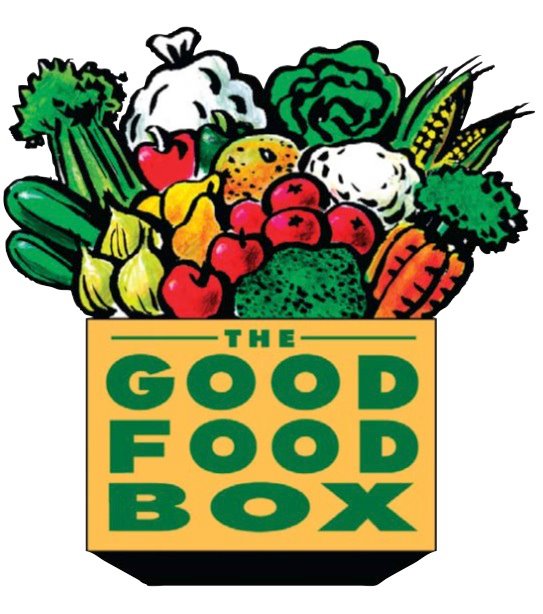 Just so you can realize what a great deal you are getting, a large box only costs $15, while a medium one is $10. If you do order online, there is a $1 processing fee.
Because the costs are so low, you might want to consider donating what you would have spent at the grocery store to ensure others are provided with fresh fruit and vegetables. Georgian Good Food Box donates free boxes to fixed-income families.
While the Georgian Good Food Box Program is not new, it is worth mentioning such a great resource we have in the Collingwood community. Not only does it help ensure families are getting good quality and fresh produce at affordable prices, it provides opportunities to make our community better.
If you follow them on Facebook or Twitter, you'll get reminders to put in your order right in your newsfeed. They've also got some great recipes on how to use up all that yummy produce.