It's obvious to see that summer is gone and fall is in full swing. The leaves are turning beautiful colours and the temperatures are cooler. This week, a frost advisory was issued in Collingwood and the surrounding area. Because of an Arctic air mass that was passing through, the temperatures dipped down below 0 degrees overnight earlier in the week. While it has warmed up since, there are ways to prepare for the next frost advisory and more cold weather that is inevitably on its way.
What's the problem with frost?
While frost in itself isn't going to hurt us in our warm homes, crops and other plants can be affected. This is why weather networks put out frost advisories – so you can prepare your plants and protect them. Other than that, there are other outside factors to consider when frost is on its way.
Plants
Move all of your houseplants back inside. Check both the soil and the plant for pests and if you see any, use removal techniques to get rid of them. If you have pots of perennials you want to keep alive over the winter, you can bring them in or cover them. As well, you'll want to cut all plants that will overwinter, like herbs. In your gardens, till the soil right before a frost or hard freezing to kill any bugs that are planning to spend their winter vacation in your garden. Harvest any leftover vegetables and herbs, and if you can, root the stems in some water or replant in another pot for use inside. The only exception to the harvesting rule when it comes to frost is brussel sprouts, carrots, mustard greens and kale: they taste better when they've experienced frost.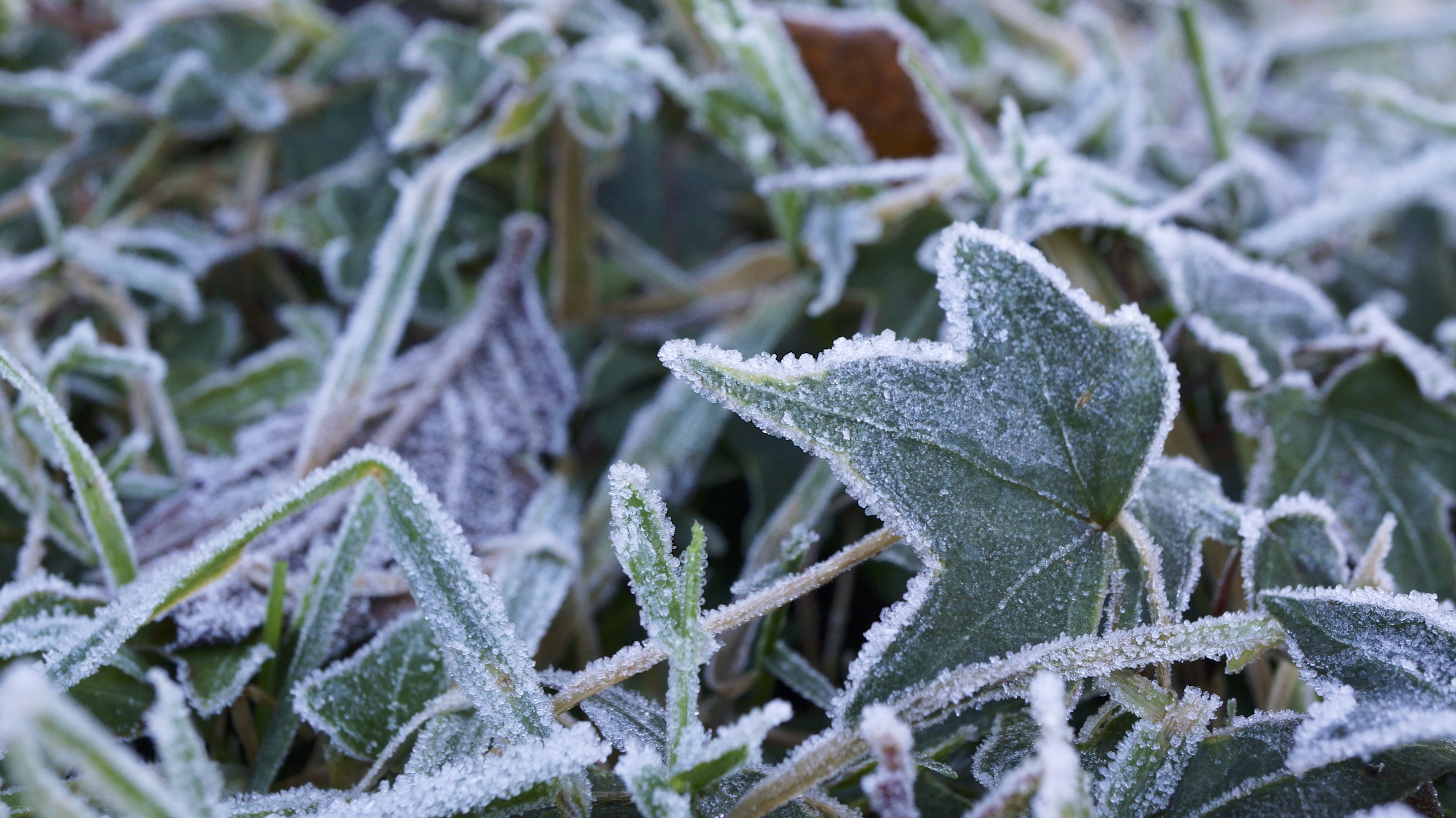 Irrigation
Don't forget to shut off the water to outside, which is sometimes located near your furnace in the basement. This is important so that your pipes don't burst once it freezes. Disconnect all hoses from taps and empty them as best you can, usually on a slope. You'll then want to coil them and store them inside. If you have an irrigation system, winterize it. If water has pooled anywhere in your yard during heavy rain, think about the fact that this area will freeze over during the winter and make any necessary changes.
Birds
You might not be that worried about the birds, but they do have a hard time locating food in the winter. If you want to help, you can install a bird feeder in your yard. If you want to have a birdbath, you'll want it to have a heater.
Some people cringe at the signs of the first frost, but remember, that means we are that much closer to skiing and snowboarding season! Collingwood is so full of rich winter activities, it is hard to believe someone who lives here doesn't love this season.