The Municipal Cycling Infrastructure Program is going to gift Collingwood the funding to improve safety and enjoyment for cyclists in our region. I'll detail how it will affect residents.
---
The Ontario Ministry of Transportation has developed a program to ensure better access to cycling and to improve and promote safety. The Ontario Municipal Cycling Infrastructure Program was developed to help the municipalities build and improve on cycling infrastructure. As well, the program was designed to provide economic benefits to the province in terms of jobs in building and repairing the infrastructure. The Town of Collingwood is going to receive $60,000 as part of this program.
The Town of Collingwood will be using the money to install 0.7 kilometres of a multi-use path that will connect to Millennium Park. This path will be a cycling and walking trail, making the park more accessible for all cyclists, including children and families, as well as expert cyclists.
South Georgian Bay already has 650km of cycling trails, which are great for all levels of cyclist from joy riding to speed cycling. There are even trails designed specifically to take you on a route where you can stop and enjoy some goodies along the way.
Cycling is an important part of the lifestyle in the Collingwood area, where not only locals partake regularly in leisurely rides and competitive races, but also many tourists make their way to our area from the GTA and further to enjoy the spectacular cycling available. These cycle tourists were found to have incomes in excess of $75,000 a year and cycling tourism actually contributes $104 million to the Canadian economy annually.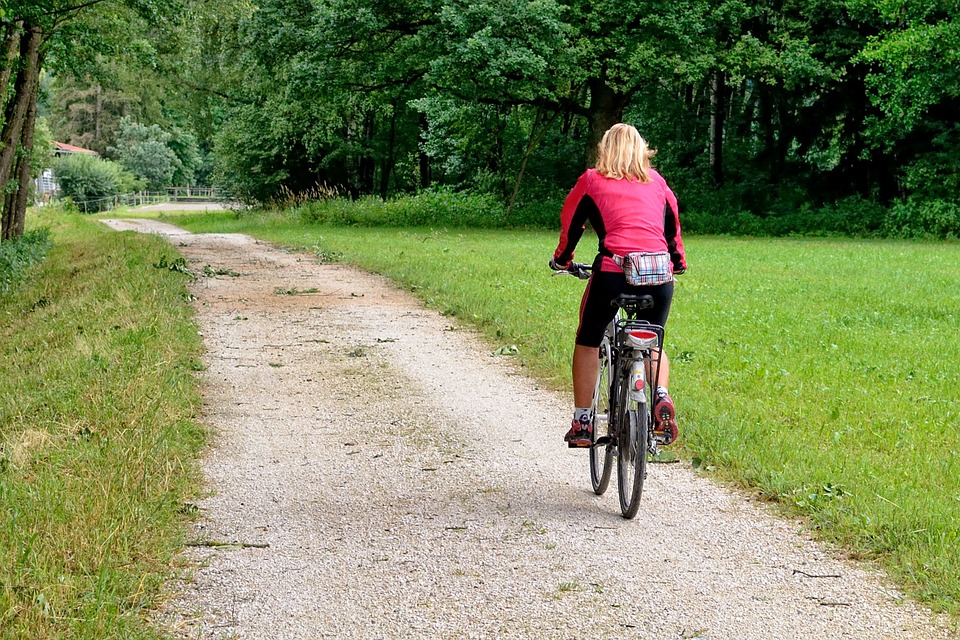 Cycle-friendly businesses are popping up all over, including in this region, where a poll found that 81% of respondents were interested in cycling here in the next two years. Businesses are installing bike storage and even repair, as well as are friendly to cyclists with all their gear, making Collingwood an extremely accessible place for cyclists of all types.
Collingwood's Millennium Overlook Park is located at the most northern part of the Collingwood harbour and has fantastic views of Georgian Bay and the Niagara Escarpment. The park receives many tourists and locals throughout the year because of the beautiful landscapes and making it more accessible with a new cycling route will only grow its popularity. Once an active shipping and grain storage area, the beautifully landscaped walkways and gardens also incorporate learning opportunities about the history of the harbour, with granite plinths located throughout the park.
Collingwood's new cycling trail, thanks to the province's Municipal Cycling Infrastructure Program, will be a boom to the community, both in terms of new jobs, and an increase of tourists to the area, who will spend at local businesses. As well, residents will get to enjoy the newly-created cycling access to our wonderful Millennium Overlook Park.