Thanksgiving brings with it the opportunity to get together with family and friends. From traditional turkey and stuffing to pumpkin pie and cranberry sauce, there are a plethora of dishes to choose from. But how do you know if a recipe is a good idea? Here are a few classic Thanksgiving dishes to try this year.
Ambrosia Salad
Ambrosia Salad is a classic Thanksgiving dish that can be spruced up in different ways. Ambrosia salad is fruit-based and is topped with marshmallows, whipped cream, and coconut.
Butternut Squash and Leek Stuffing:

A favorite alternative to traditional stuffing, this recipe is made with leeks and butternut squash.  If you like the taste of sage, this is the recipe for you.

Cornbread-Sage Dressing:

A cornbread dressing uses ground pork sausage as a base. Diced vegetables and herbs are added to make it spicy.
Fennel, Apple, and Celery Root Slaw with Pecans:

A fresh salad that incorporates the harvest flavors of fall. The slaw is made from the fennel bulb, celery root, apples, pecans, cider vinegar, olive oil, and cider.
Green Bean Casserole with Crispy Onions:

This dish is made with green beans, breadcrumbs, onion soup mix, milk, cheddar cheese, mayonnaise, crispy onions, butter crackers, and parsley flakes.
Mashed Sweet Potatoes with Marshmallows:

Sweet potatoes are mashed with heavy cream, brown sugar, milk, marshmallows, light corn syrup, vanilla extract, and salt.
Pumpkin Pie with Whipped Cream:

The classic Thanksgiving dessert . This pie is made from pumpkin puree, evaporated milk, eggs, sugar, ginger, cinnamon, cloves, allspice, salt, and vanilla extract.
Pecan Pie:

Another classic Thanksgiving dessert, this pie is made from pecans, salt, light corn syrup, eggs, sugar, white Karo Syrup, vanilla extract, and butter. 
Sweet Potato Casserole:

This dish is made from sweet potatoes, brown sugar, pecans, evaporated milk, eggs, butter, salt, and vanilla extract.
Corn Pudding:

This side dish is usually prepared with corn kernels and cream mixed together and baked in a casserole dish.
Maple Glazed Acorn Squash:

This dish is made from acorn squash, vegetable oil, salt, maple syrup, water, and brown sugar.  
Baked Pears with Cinnamon Yogurt Sauce:

This dish is prepared from pears, sugar, salt, ground cinnamon, low-fat plain yogurt, and chopped walnuts. 
Apple Cranberry Crisp: This dish is made from apples, cranberries, brown sugar, cornstarch, lemon juice, allspice, and salt.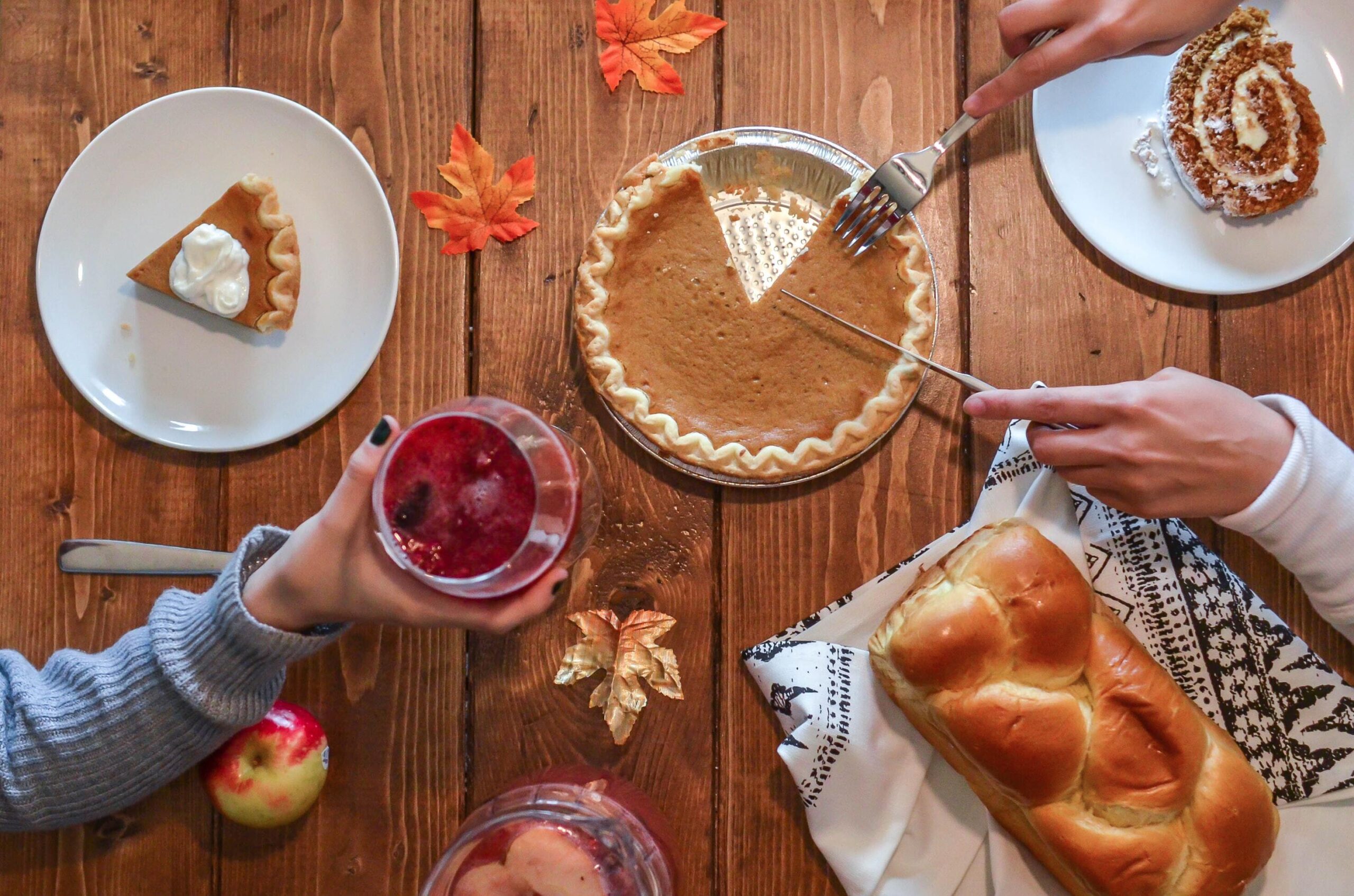 All of these dishes sound like something you would be interested in serving at your Thanksgiving dinner—which one sounds the most appetizing to you?
Are you looking for a new property in time to host a Thanksgiving dinner? Check out what listings are available in the Collingwood Area here.