Fall is the perfect time to try out all sorts of new recipes, especially pumpkin. Recipes can range from something as simple as pumpkin muffins to something as special as pumpkin pie, pumpkin bread, or even pumpkin soup. This pumpkin includes pumpkin recipes appropriate for all occasions, ranging from Thanksgiving to Halloween.
Pumpkin Pie Recipes
This pie is a Thanksgiving favorite! It's so delicious. "It tastes just like pumpkin pie!" says one of our taste testers. And it uses only five ingredients, plus a bit of salt, which you probably already have at home. See the full recipe here. 
Pumpkin Muffins Recipe
These pumpkin muffins are so tasty you'll have to hide them from your kids. They are moist and flavorful, though they are actually pretty healthy, too! See the full recipe here.
Pumpkin Bread Recipe
This pumpkin bread is one of my personal favorites—it's super easy to make and will keep for at least a week in the fridge. We've been eating it all week for breakfast! It's a sweet bread, so if you're looking for something savory to serve with spaghetti or chili, this isn't it. See the full recipe here.
Harvest Pumpkin Soup Recipe
This pumpkin soup recipe is absolutely delicious and easy to make. In just fifteen minutes you can have a piping-hot bowl of this in front of you, so you can enjoy it even on busy weeknights. The ginger and cayenne give this soup a nice kick—don't think that because there's no meat involved that it isn't filling! See the full recipe here.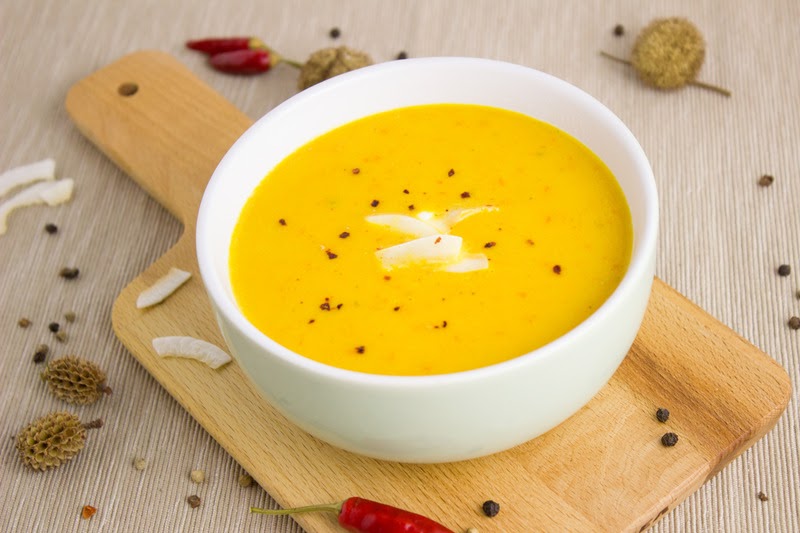 Pumpkin Cupcakes Recipe
Everyone loves cupcakes (except for the ones who hate them, of course). These pumpkin cupcakes are perfectly sweet without being too much so. The cinnamon is just enough to give it that fall flavor that you love, but not so much that it's overpowering. See the full recipe here.
Candied Bacon Pumpkin Seeds Recipe
Here's a fun snack idea with a fall twist: candied bacon pumpkin seeds. These are easy to make, and the salty/sweet flavor of the caramelized bacon with the crunch of the pumpkin seeds will have your mouth watering in no time. See the full recipe here.
Pumpkin Pie Wontons Recipe
These little pillows of goodness are inspired by everyone's favorite Thanksgiving dessert. With just a few ingredients, these are easy to whip up in no time, and they're perfect for fall parties or just when you want something sweet. See the full recipe here.
That's a wrap for our roundup of some amazing pumpkin recipes from around the web! Enjoy your pumpkin fix.
For those who are considering moving this pumpkin season, there are many properties available close to the changing leaves.