Skating is a fun and very inexpensive way to spend time with the family, be active and get outdoors. You may be looking for ideas of things to do in Collingwood over this holiday break and skating is the perfect idea. There are a number of indoor and outdoor spots to lace up your skates and participate in family skate, shinny and more out on the ice.
Central Park Outdoor Rink
Located at 250 Hume Street, park behind the YMCA, off of Paterson Street. This outdoor rink is weather permitting, meaning that if the weather is too warm, you won't be able to skate. There are a number of different programs available at the Central Park Outdoor Rink and you can check their schedule online. There are large chunks of public skating time each day. If you have really young kids and want an environment where they'll feel comfortable without the older kids bombing around near them, check out the Parent & Tots skate on Saturday and Sunday from 11am until noon. Check out the various shinny programs from open, preschool, youth and adult. Thinking about having a skating party for your family and friends? You can rent the outdoor rink every weekend from 2pm until 4pm.
Central Park Arena
Located at 85 Paterson Street, this indoor arena also boasts a number of skating programs for the entire family to enjoy. This full-size 200-foot ice surface is large and well-maintained. There is seating for almost 400 people, plus dressing rooms for co-ed or female only skaters. This rink is available from October until May. During the winter, public skating is on weekends and the cost is $3 per person or $8 a family. Parent & Tot skating is free, with weekday, daytime times for parents and kids to enjoy the ice stress-free. Adults 50+ can enjoy adult shinny at the cost of $5 as a drop-in fee every Thursday.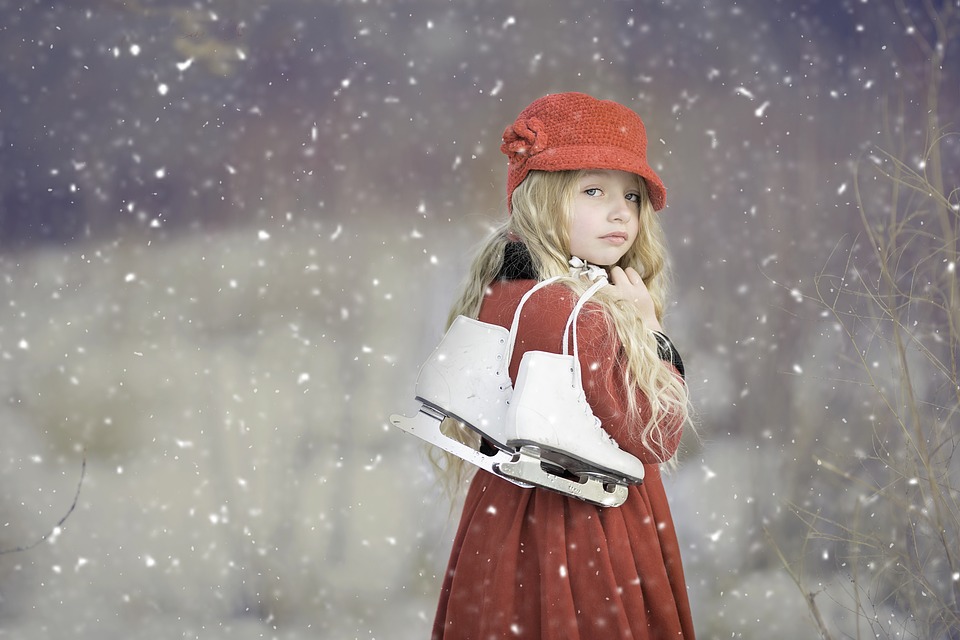 Eddie Bush Memorial Arena
Located at 97 Hurontario Street beside the town hall, there are a number of programs also available here. While the daily schedule is not available online, this arena is offering a number of free public skates over the holidays. The dates for these are:
December 27th – December 30th from 2pm until 3:30pm – during the Frozen in Time festival
January 2nd – Jnauary 6th from 2pm until 4pm – sponsored by Tim Hortons
Millpond at Blue Mountain
At the Blue Mountain Village, once the ice is frozen on the pond, you can skate on it and it is one of the largest outdoor rinks in the region. Skate rentals are also available pond-side.
Skate rentals and sharpening
If you don't have your own skates and there aren't skate rentals available on-site at the arenas and rinks, consider renting them from Play it Again Sports in Collingwood.