A very magical event is about to take place in Collingwood – the Magic of Children in the Arts 2017 art exhibition. The culmination of many months of Collingwood and Clearview children creating art and it being collected and now displayed, this is Canada's largest children's art exhibition. This year's themes include:
·         Imagine: Our Future Habitat
·         Imagine: Your Portrait in the Future
·         Imagine: Your Favourite Things about Canada
·         Imagine: Your Imaginary Canadian Creature
This year's theme is in celebration of Canada's 150th birthday, happening this year and kids were asked to imagine the possibilities of Canada and Canadians in the future. Any media were allowed to be used, including sculptures and kids were asked to create an artist's statement.
Started in 1994, by Lory MacDonald, one of many amazing local artists, the exhibition is now celebrating its 23rd year! A partnership between Magic of Children in the Arts, the Town of Collingwood, the public library, as well as local businesses, community groups, parents, volunteers and of course the kids, this charitable event is incredible for everyone involved.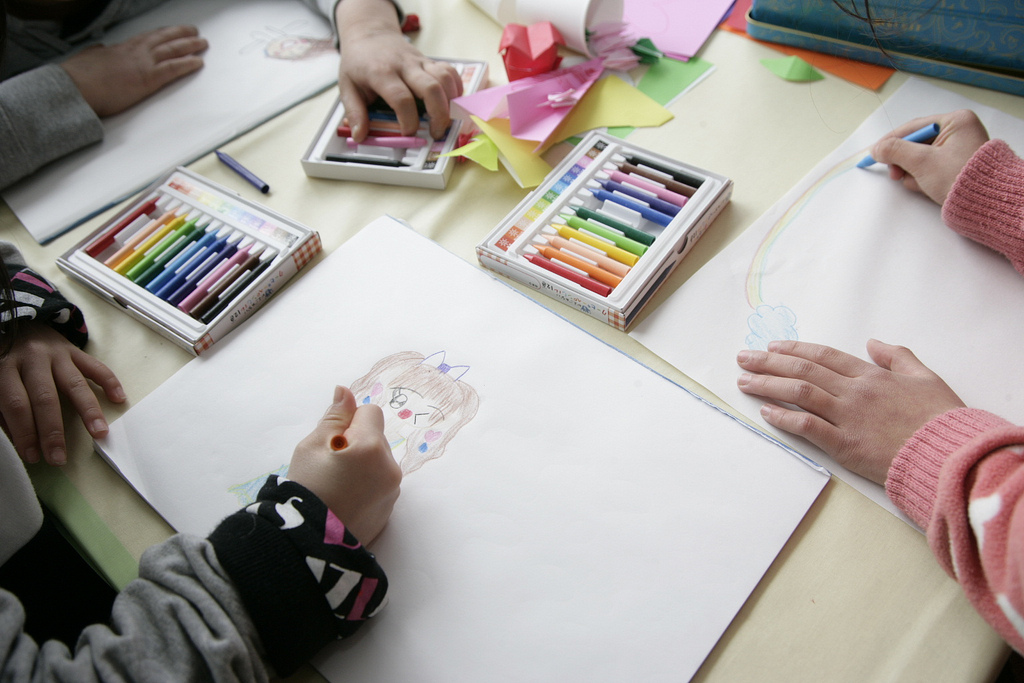 All artwork will be displayed at the Collingwood Public Library starting March 4th until April 28th and will be viewable during library hours. The artwork drop-off dates have now passed, but mark this on your calendar for next year if you are interested!
Upcoming with the exhibition are awards receptions for the children who have participated. These will include receiving a prize package, seeing the show, along with refreshments, music and activities for children from kindergarten to grade 8. Older kids will be able to experience a press gallery, which gives the event a more professional feeling. Prior to the opening of the exhibition, there were also many free art workshops through January and February at the library. There are two upcoming art workshops, both of which registration is required.
·         March 12th and 13th – Community art star workshop
·         April 17th – Family art day
All artwork is reviewed by a professional artist and art materials are awarded to every child who participates.
You can still donate or sponsor for this or future year's exhibitions, as the entire event is made possible only through donations and sponsorships.
While waiting to visit the event, kids should check out the website for fun activities they can do online or get direction for art activities they can do on their own.