As if the snow wasn't enough, Old Man Winter has certainly made his presence known with the freezing temperatures and wind-chill that are currently overtaking the Collingwood region.  And while you may do a good job of bundling yourself and your kids up, have you considered your house? The cold temperatures and biting wind can be very damaging to your home, and it's worth putting in some time to focus on protecting it from the nasty winter weather.
Focus on Insulation
Poor insulation within your house allows cold air to enter, creates drafty areas, and can lead to moisture from rain and snow getting inside. You can purchase new insulation strips to add around the outside of doors and windows and this will prevent drafty winds from blowing through, as well as reduce unwanted moisture from melting snow and condensation from seeping in. Furthermore, don't be afraid to use expandable foam filler to seal any cracks, in your walls or foundation, especially those that lead to the outdoors. Finally, ensure all windows and doors have functioning locks on them, and use them during winter windstorms. This minimizes the risk of the windows and doors accidentally blowing open, allowing cold air and snow to enter your home and cause damage.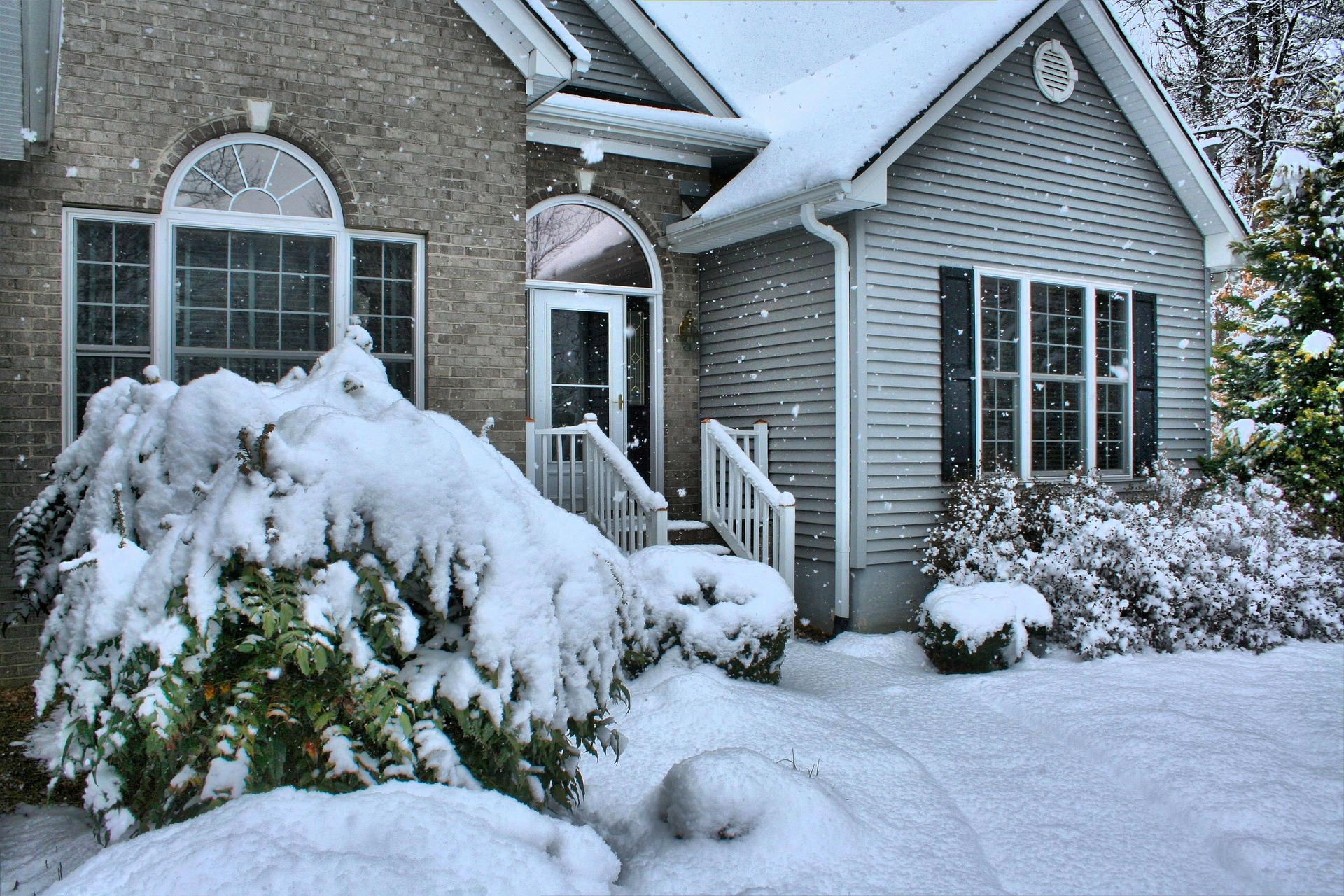 Focus on your Pipes
If you are at home and are regularly running water and using the pipes throughout your house, there is minimal risk of the pipes bursting or freezing. However, if you have pipes in an area of your house that is not well insulated and not used very often, or you go away during the winter, there may be a bigger risk of damage. In the area of the house which you don't heat, or don't use regularly, make it a habit to frequently turn on the tap and run water through the pipes. You may also want to turn on the thermostat occasionally to maintain a suitable room temperature. Likewise, if you are going out of town, program your thermostat to turn on if the temperature in the room drops below a certain value, or have someone stop in at your house and warm it up for you to protect your pipes.
Focus on the Exterior
While it is important to monitor the pipes and insulation on the inside, what is happening on the exterior of your house is critical as well.  Always try to clear snow from your walkway and steps to ensure it doesn't build up and become icy and hazardous. If there is a particularly large amount of snow or ice, be mindful of rooftops and awnings and watch for signs of weakening due to weight, such as buckling, bending and cracking. If necessary, and it is safe, remove snow and ice from rooftops that you feel may be at risk, or which aren't clearing up on their own.
Cold weather is the perfect time to curl up inside with a blanket, a book, and a hot cup of tea.  With these preventative tasks taken care of, you can relax without worrying about how the cold weather will affect your home, and instead just focus on trying to stay warm and enjoying the beauty of winter.