The holidays are around the corner and that means it's time to start decorating and preparing your Collingwood home for your upcoming celebrations. Luckily, you can have a festive, gorgeous house that is perfect for holiday parties without spending a fortune. Here are just a few holiday decor ideas for your Collingwood house this year. 
Focus on the Main Areas of Your Home
You don't have to decorate every inch of your Collingwood house to add some holiday spirit. Instead, focus on just a few certain areas of your home such as the mantle and entryway. You may even add a festive tablecloth and centrepiece to your dining room table. Remember that when it comes to holiday decor, less is more and will prevent your home from appearing messy and cluttered. 
Get Crafty
DIY decor is an excellent way to save money and still decorate for the holidays. For example, grab a can of spray paint to transform old ornaments or Christmas decor. Grab a fun pair of Christmas socks at the local store and turn them into a pair of Christmas gnomes. You may even purchase tulle and use old ornaments to create a large and colourful wreath.
Buy Secondhand
Consider purchasing your decor secondhand at a thrift store or online yard sale to save yourself some money. As holiday decorations are often only used for a few weeks each year, you can find these items in excellent condition and at a great price. 
You may also find items that are old and outdated but with a little creativity, you can transform them into statement pieces inside your home. 
Incorporate Lights
Lights are a great way to enhance any type of holiday decor. Plus, holiday lights, such as mini lights, are inexpensive and you can find them at most stores. 
String some mini lights across your ceiling or around your mantle. You may also wrap the lights in a garage or a wreath to make these decorations even more special. 
Use What You Already Have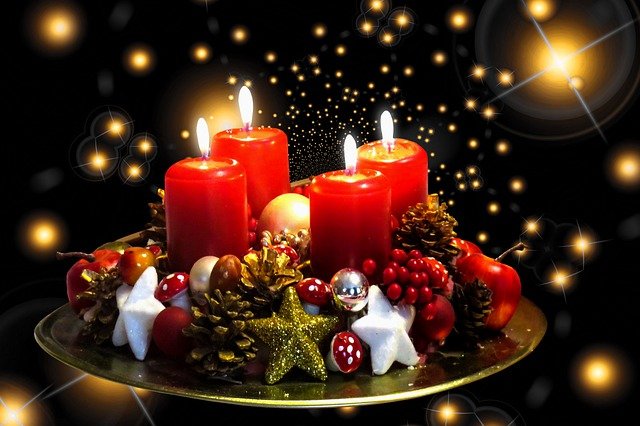 You may be surprised at the items you currently have around your house that could be incorporated into your holiday decor. For example, if you have a small wooden box, place a candle inside it and then fill the box with Christmas tree ornaments. This can become a great table centrepiece. Place candlesticks that you've been saving for a special occasion on your mantle with some greenery wrapped around them. These are simple ideas but can become gorgeous decorations. 
As you decorate your home for the holidays, you don't have to drain your bank account. Have fun and unleash your creativity and you'll love the results.