With another stellar Collingwood event that you don't want to miss, Collingwood Live & Original Music Series is a singer and songwriter competition featuring local talent from around the Collingwood area. This event is happening this year from May 5th to 7th at the Town Hall Theatre at the Eddie Bush Arena.
The competition saw singers and songwriters submit online video auditions in February and March to a panel of judges. Ten semi-finalists were chosen from all who entered – eight via advance entrance and two via social media through a vote system.
These ten will perform live for judges and a willing audience who will vote on May 6th, with only six advancing to the finals on May 7th, where they will be judged and the winner will be chosen.
Already those ten have won in some form, as they will get a free professional recording session, plus free accommodation for the event. First place will take home $3000, second place will get $1500 and third place will be awarded $500.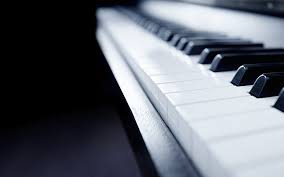 How can you participate?
Tickets are $10 to attend the semi-finals, the finals or one of the few workshops that are happening that weekend. A better deal is the weekend pass, which includes access to the full competition and both workshops for $20. Floor seats are for age 19+ only and the bleachers are for all ages. There will also be special performances from previous winners.
The weekend workshops include "Hitting the Studio", discussing how to get the most of your studio time and lunch is included on May 6th. The second workshop is "Songcraft", where there will be discussions around the creative process and new approaches on May 7th.
The semi-finalists
Many of the semi-finalists are from Barrie, with others from Azilda, Kitchener, and Huntsville. They are:
·         Brian Tuomi
·         Cam Brown
·         Courtney Dubois
·         James Cameron
·         Jamie Clarke
·         Noelle Cyr
·         The Rip Nancies
·         Sereste Aaron
·         Vokal Legend
·         Whiskey River
This is a great event that helps support local music and art in our region. It is just one of the amazing events that happen in Collingwood yearly.