A cherished holiday every year, Family Day in Collingwood is a chance to forget about work, leave all the weekday stresses behind, and get out in the community with your family. This year, there are lots of family friendly activities happening throughout Collingwood, and lots of ways for you to get involved. On February 19th, check out some of these locations for your Family Day celebrations:
Blue Mountain Resort
Family Day weekend at Blue Mountain Resort promises to be filled with active adventure, entertainment, outdoor activities, and events that the whole family can participate in. And the best part is, you can take in events starting Saturday morning, and going straight through until Monday afternoon! Start the weekend enjoying family activities and taffy on the snow, before enjoying a DJ party Saturday afternoon and taking in the fireworks in the evening. Sunday brings special Birds of Prey shows, along with interactive drumming in the afternoon, and Monday is filled with family activities, including Groove Dancing and a Wildlife Rescue Show. Pack up the car, grab your skis, and enjoy this weekend as a family affair at the resort!
Blue Mountain Village
The Village at Blue Mountain also has some exciting family events happening to help you celebrate the holiday weekend. Saturday, Sunday, and Monday morning start with a guided snowshoe tour, presented by the village Columbia Store. Snowshoes will be provided and participants will have the chance to explore beautiful parts of the mountain and the surrounding village area, all with the experience and expertise of a professional. This is only the beginning though: in the afternoon on Saturday and Sunday, the village will welcome the characters of Frozen! Roam around the village with them as they meet each family, sing songs, and take in the frozen winter wonderland that is the Blue Mountains.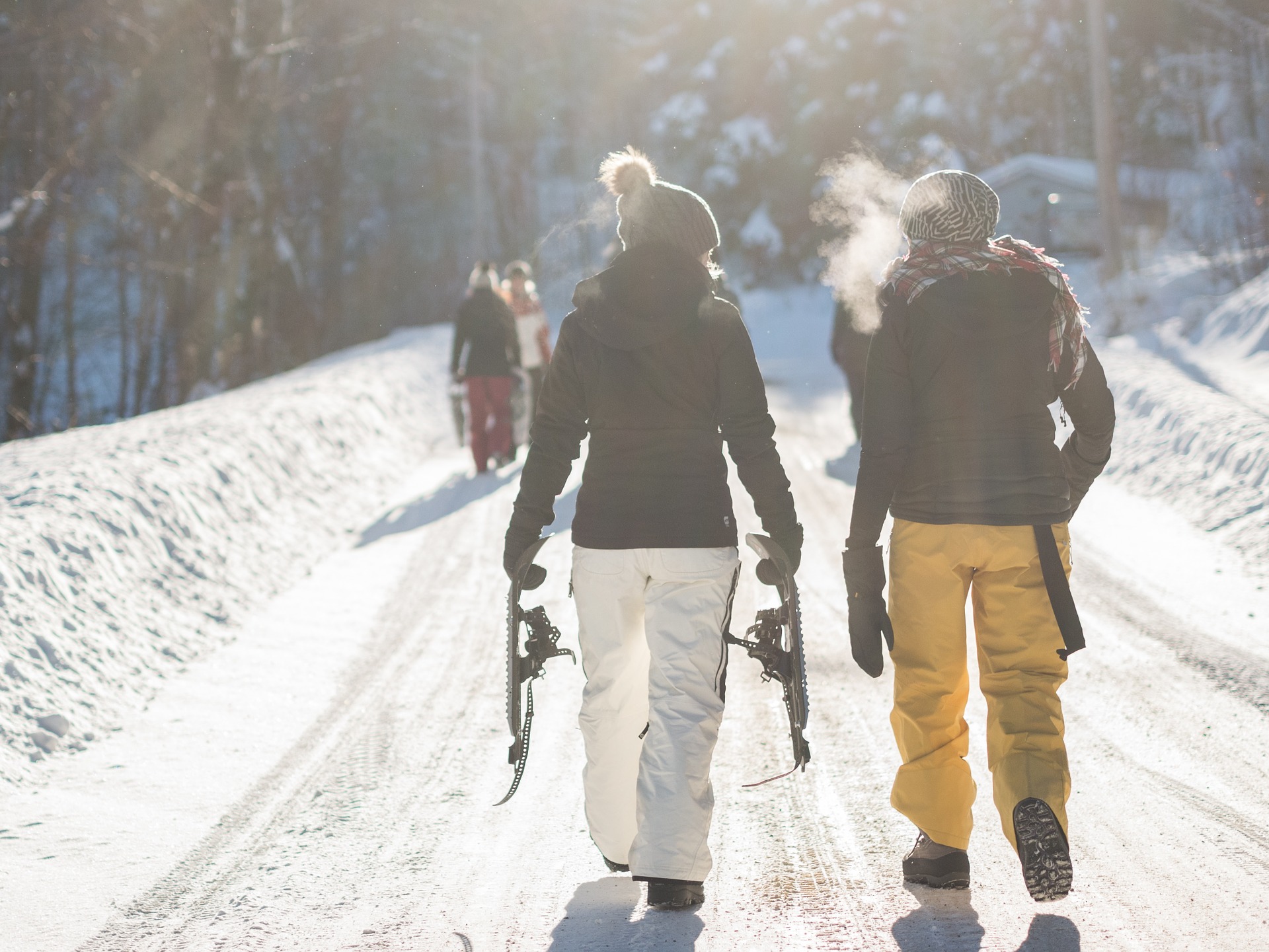 Central Park
When it comes to free events for Family Day, Central Park is the place to be. Hosting the Collingwood Family Jam, all day on Monday, February 19th, the park is offering activities for the whole family to enjoy and to encourage getting out together in the community. There will be swimming and an open gym for getting active and playing inside, while outside activities will include public skating, Shinny hockey, a scavenger hunt, and a campfire. You can take in Fat Bike demos, or participate in a family obstacle course, and when you get too cold, just pop into the Central Park Arena to enjoy some free hot chocolate. Pack a lunch and make a day of it, enjoying time with your family getting active and supporting the community!
This year, Family Day weekend is all about getting out and getting active. Choose your favourite activities and get ready to have a jam-packed weekend of fun, all while supporting the Collingwood community and strengthening family ties.