New Year's Eve will be here in just over two weeks and Blue Mountain is the perfect spot for visitors and residents to celebrate. The Blue Mountain New Year's Eve event is for adults and families, with a number of great activities scheduled.
NYE Family Carnival Party
Starting at 5:30, you'll enjoy a buffet dinner at the Blue Mountain Village Conference Centre. At 6pm, the family entertainment will start. At 7pm, there will be carnival entertainment and a countdown to the fireworks with a balloon drop. All music will be kid-friendly. The fireworks will happen over Mill Pond at 9:30 for the kids who need to go to bed, but want to celebrate the ringing in of the new year. The dress code for this event is resort casual. Adults and teens cost $75 a person, while youth from age 6 to 12 are $45 per person. Children five and under will be only $10. If you want babysitting for the night, this can be arranged as well, with advance notice. Get your tickets early as there are only 500 available for the family carnival party.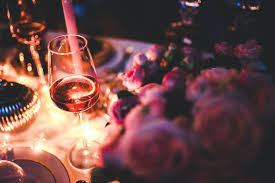 NYE Party Ice Hotel
For adult's only fun, you'll want to check out the Ice Hotel at the Blue Mountain Inn. With a cash bar and DJ, you'll be able to eat, drink and dance the night away at this party. Happy Hour will happen from 10-11pm, with special drink pricing and prizes being given away. You can buy your tickets online and they are $60 a person. You must be over 19 and this event sees adults of all ages having fun. There are only 700 tickets available, so buying early is your best bet for ensuring you don't miss out on the fun. Go outside at midnight to check out the fireworks that will be released, celebrating the new year. After the party, treat yourself to some pizza at the Pizza Pizza kiosk at the Blue Mountain Inn.
If you need accommodation or transportation, both are available for both parties. There will be shuttle service around the resort and to Collingwood. If you need more information, read all of the New Years Eve FAQs. There are a number of packages also available that combine accommodation and the parties.
Celebrating New Year's Eve in Collingwood is a not-to-miss event.