With the snow melting and the birds slowly starting to chirp, spring and summer are definitely in the air. Do you know what that means? It means it is almost time to pull out that patio furniture and BBQ and dust it off. It's like a Canadian tradition to see who can be the first one to have the backyard set up and ready to go. Here are a few tips to spruce up your outdoor space for extra enjoyment after that long Collingwood winter.
Add a Fire Feature
You will have to check with your local by-laws first, but adding a fire feature is one way to instantly make your outdoor space feel luxurious. It is also a great way to extend the season. You will be able to enjoy your outdoor space from early spring to late fall with the heat of an enclosed fit pit. This is a relatively inexpensive addition to the conversational patio space and is a great focal piece.
Covered Outdoor Living
If this option is available without construction, great! A nice, covered patio allows you to bring the inside outdoors, and really extend the living space of your home. You can splurge on nicer furniture without fear of it getting ruined by that early fall snow or crazy April rain. Combine your covered outdoor space with a fire feature, and you will really be able to extend the length of use.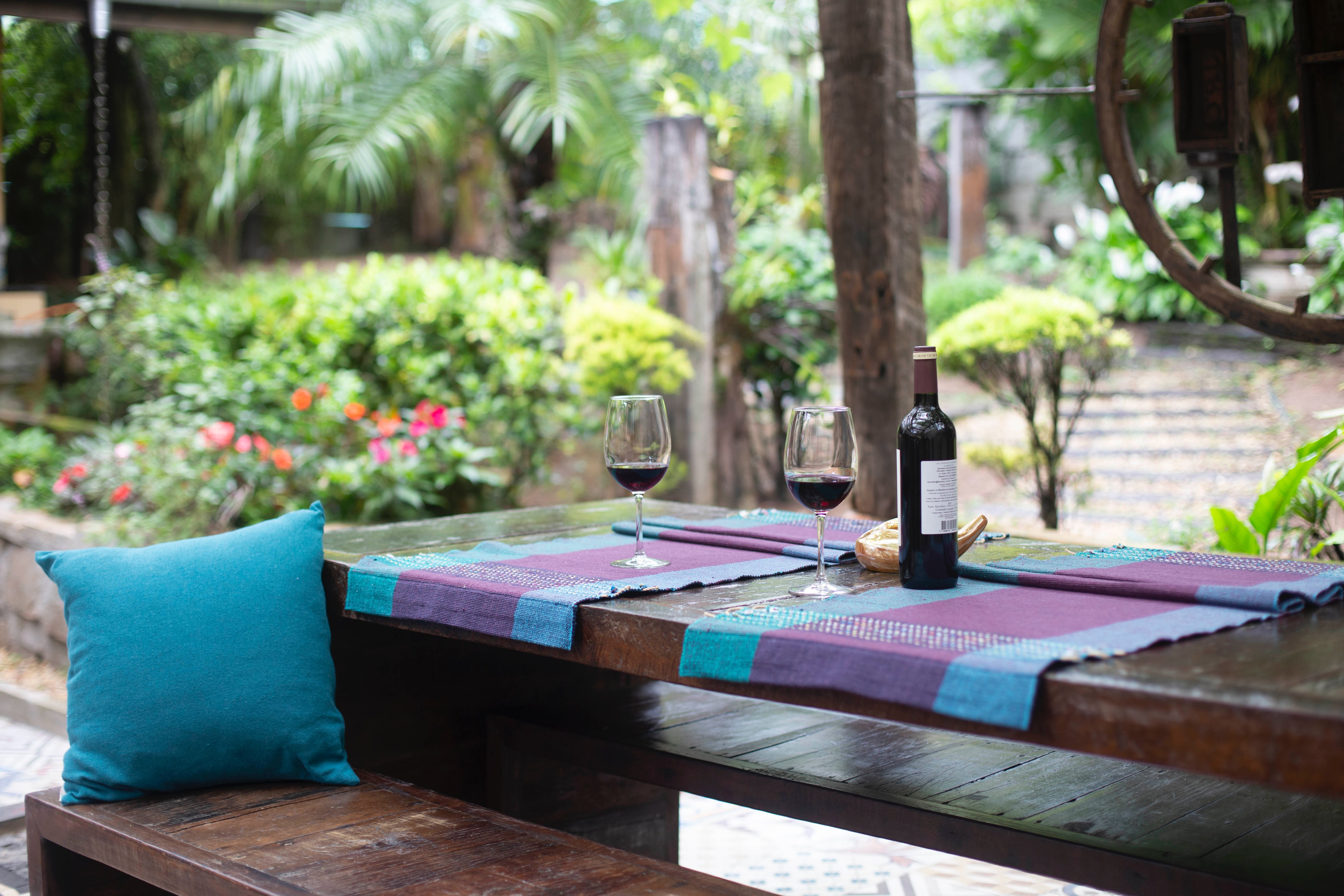 Comfort
Your bedroom doesn't have to be the only space that's comfortable. Add lots of throw pillows and blankets to your love seats and lounges. This is the secret to a super comfy backyard. Extra comfortable outside seating can be a real competitor with your indoor furniture. Throw pillows and blankets are perfect for patios and decks, but you'd never know the super soft design was made specifically for outdoor use. Turn your backyard into the perfect spot for an afternoon nap in the sun or a newspaper and coffee on a Sunday morning.
Dining Under the Stars
Outdoor cooking and dining spaces have become increasingly popular. Why lug everything from the kitchen if you can do it all outside? A good newer model grill will have all you need to make a decent meal from start to finish. You can then serve it on your outside dining space. Another new trend is to move the cooking/dining area out into the middle of your backyard. You really can turn your backyard into a full living oasis.